Modern Recovery Services offers online counseling in Austin, TX, with a trained psychologist.
If you've been searching for a counselor near you, our online therapists are here to help you. You don't have to continue to struggle alone, and support is available.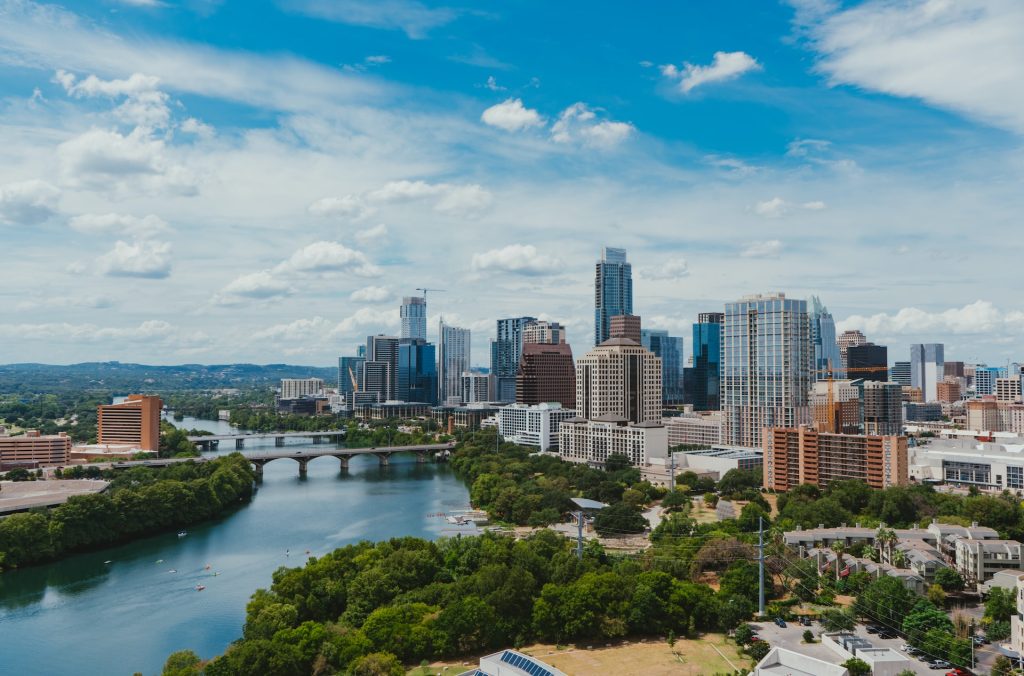 Austin Online Therapy
We've found that many of our clients feel more comfortable attending their therapy appointments online.
Modern Recovery Services is an excellent alternative to in-person mental health care. There are many benefits to working with an online psychologist, such as:
The ease of finding a counselor that can help you.
The convenience of attending therapy appointments from home instead of in person.
Receiving high-quality mental health treatment from an accredited facility.
We work with multiple health insurance plans to help make getting therapy more affordable for our clients.
How Does Online Mental Health Treatment Work?
At Modern Recovery Services, we have an easy-to-follow 3-step process to help you get started with going to therapy online.
Contact Us!

Get in touch and let us know you want more information. We'll discuss your treatment options.

Go Through Pre-Screening!

We'll answer your questions, verify your insurance, and discuss your treatment plan.

Start Your Therapy!

You'll attend online counseling appointments using any device with an internet connection.
Our online therapists care about their clients and go the extra mile to ensure you get the mental health support you need.
Your sessions will take place 100% online and involve video meetings, so you won't miss out on that face-to-face experience. You can attend using any device that has an internet connection.
Mental Health Conditions We Treat
We understand that our clients' needs are varied, and each person we work through has unique challenges. That is why we treat so many mental health conditions at Modern Recovery Services.
When you choose us as your online psychologist in Austin, you can get help for:
Eating disorders
Substance abuse disorders
Bipolar Disorder
Depression
PTSD
OCD
Anxiety disorders
ADHD
Mood swings
Anger issues
We know how challenging it can be to ask for help with mental health issues like the ones listed above. But if you're struggling and need support, choosing online therapy with Modern Recovery Services is an excellent option.
Is Online Counseling Right for You?
Modern Recovery Services offers online therapy appointments for teens and adults. Attending virtual counseling sessions may be a great fit for you if you:
Require more flexibility to make online therapy fit into your schedule.
Have had a difficult time finding a counselor for in-person sessions.
Have completed an addiction treatment or inpatient mental health treatment program recently.
Our clients have vastly different experiences with mental health treatment. Some of them have worked with multiple therapists in the Austin area, and others have never talked with a counselor at all.
Regardless of where you are in your healing, we are confident that we can help you.
Tanisha Ray, Primary Therapist, and Evening Group Facilitator
Tanisha Ray is a Licensed Associate Substance Abuse Counselor who also has an educational background. She works with teens, adults, and families.
Tanisha truly believes that everyone deserves a second chance in life. She's worked with middle and high school students, and she has also been involved in working with the Arizona State prison system.
Tanisha values all people and enjoys helping her clients find solutions to their biggest struggles as they work toward healing.
Modern Recovery Services' Online Therapy Options
Every client we work with will receive their personalized treatment plan. We believe in evidence-based care at Modern Recovery Services. And our approach to treating mental health conditions is unique for each client.
We offer multiple therapy options for our clients to better serve them and meet their needs. Our online counseling clients have access to the following:
Experiential therapy
Family therapy
Individual therapy
Substance abuse treatment
Cognitive Behavioral Therapy
Dialectical Behavioral Therapy
Trauma-informed care
Medication management services
Austin Area Crisis Intervention and Suicide Prevention Hotlines
Have you struggled with thoughts of suicide or self-harm? If so, please do not ignore those thoughts. Help is available to you.
Teens and adults in Austin, Texas, can get help through any of the following.
Organization
Contact Information
NAMI Crisis Text Line
(817) 332-6677
Text NAMI to 741-741
SAMHSA's National Helpline
(800) 662-HELP (4357)
National Suicide Prevention Lifeline
(800) 273-8255
Integral Care
(512) 472-HELP (4357)
Travis County Crisis Intervention Team
(512) 854-3430
Austin Police Department Crisis Intervention Team
(512) 854-3450
Looking for Online Therapy in Austin?
At Modern Recovery Services, we specialize in working with adults and teens needing mental health treatment and counseling. Our online therapy services offer greater flexibility than in-person appointments.
We work with many people in the Austin, Texas, area and can help you too.
If you or someone you know needs therapy, we have psychologists and counselors with experience treating multiple mental health conditions. We are here for you.
Please contact us today and let us help you get started on the journey to better mental health.