Modern Recovery Services offers online counseling in Corpus Christi, Texas with a psychologist.
Online counseling is an excellent option for anyone in need of mental health treatment. If you have been struggling with anxiety, depression, or another condition, our experienced staff is here to help.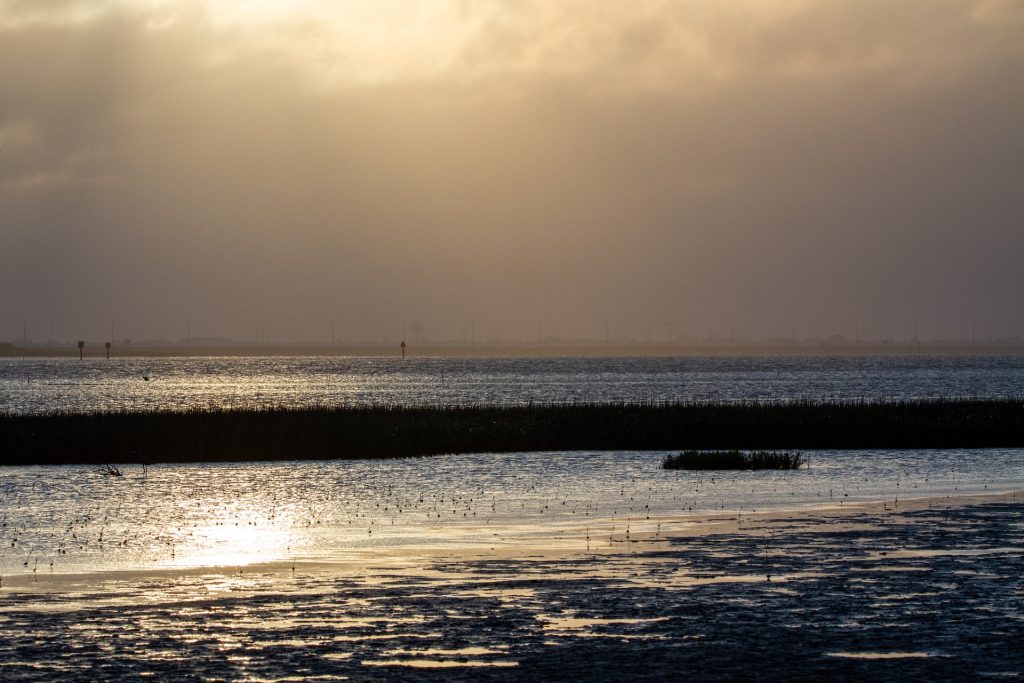 Online Therapy in Corpus Christi
Working with a therapist online offers more flexibility and convenience than in-person therapy. There are several benefits to this type of mental health treatment, including:
Getting counseling services from an accredited mental health treatment program.
Finding easily accessible counselors who are eager to take you on as a client.
Never having to travel to attend your therapy appointments.
We strive to go above and beyond to make going to therapy more affordable for our clients. That's why we accept multiple health insurance plans to offset some of the cost.
We will verify your insurance before you get started with counseling. That way, you will know exactly how much you will need to pay out-of-pocket.
How Does Attending Online Counseling Appointments Work?
At Modern Recovery Services, we've made it easy for you to get started with online therapy appointments. Our 3-step process is simple and straightforward.
Get In Touch With Us

Let us know your need for online therapy. We'll get your insurance verified and do an assessment.

Pre-Screening

We'll talk with you about your treatment plan and answer any questions you may have about therapy.

Work With a Counselor

Connect with your online therapist using any device with an internet connection.
You can attend online counseling sessions using any device with an internet connection, including your computer, tablet, or cell phone.
We like offering video meetings to our clients so they get face-to-face interaction with their therapists. If you have any questions about your mental health treatment, please ask. We're happy to answer them.
Conditions Treated at Modern Recovery Services
At Modern Recovery Services, our psychologists and therapists offer online mental health treatment for many conditions, including:
Self-harming behaviors
Anger issues
Mood swings
Depression
Anxiety disorders
Trauma and PTSD
Bipolar Disorder
Substance abuse disorders
OCD
ADHD
Eating disorders
Dealing with any of the above on your own is extremely difficult. Therapy can make all the difference, and attending online counseling sessions gives you more flexibility over your mental health treatment.
Is Working with an Online Therapist Right for You?
Both teens and adults have access to online mental health treatment through Modern Recovery Services. Virtual therapy is a flexible counseling solution that may be a good fit for you if you:
Are nervous about attending in-person appointments and want to feel more comfortable.
Have found it challenging to find a psychologist in the Corpus Christi area to take you on as a client.
Have completed either a substance abuse treatment program or an inpatient mental health stay recently.
Many of our clients have gone to therapy before, but there are several who have never worked with a mental health professional in any capacity.
Modern Recovery Services offers online counseling programs that meet you where you are. Appointments are convenient and can help you through the healing process.
Meet Chandra Dorsett, Family Specialist
Chandra Dorsett is our Family Specialist at Modern Recovery Services. Her role is an important one – working with parents and families so they can learn how to support their loved ones during treatment.
Chandra is a vital part of our treatment program. She has a gift for helping clients develop their strengths while offering much-needed support to families as their loved ones recover from substance abuse and mental health conditions.
She has a Professional Counseling degree from Grand Canyon University, is a certified teacher, and has worked with families of young people with mental health diagnoses for many years.
Online Mental Health Services for the Corpus Christi Area
At Modern Recovery Services, we work with clients with many mental health conditions.
We understand that every client we meet is facing their unique challenges. For that reason, we strive to provide personalized treatment plans that help them meet their individual goals.
We value you as an individual. You will never feel like a "number" when you work with us.
Our clients have the opportunity to receive the following services:
Trauma-informed care
Medication management services
Cognitive Behavioral Therapy
Dialectical Behavioral Therapy
Individual therapy sessions
Experiential therapy
Substance abuse treatment
Family therapy sessions
Corpus Christi Area Suicide Prevention and Crisis Intervention
Suicide and self-harm are very serious problems, and they should not be ignored. If you are a teen or an adult who is struggling with either, please reach out for help.
The Corpus Christi area has many resources you can turn to so you can get the support you need during this challenging time.
Organization
Contact Information
MHID 24-Hour Crisis Hotline
(888) 767-4493
Suicide & Crisis Center of North Texas
(800) 273-8255
(214) 828-1000 (24 hours)
Trauma Support Services of North Texas
(817) 378-7158
(972) 709-4904
NAMI Crisis Text Line
(817) 332-6677
Text NAMI to 741-741
SAMHSA's National Helpline
(800) 662-HELP (4357)
National Suicide Prevention Lifeline
(800) 273-8255
The Trevor Project (LGBTQ Youth)
(866) 488-7386
Modern Recovery Services: Online Counselors for Adults and Teens
Modern Recovery Services works with adults and teens in need of mental health treatment. We offer online therapy and have some of the best counselors serving the Corpus Christi, Texas area.
If you or someone you love is struggling due to ongoing mental health or substance abuse issues, we can help you. You are not alone. Get the support you need and contact us today.