Modern Recovery Services offers a full range of online counseling in Dallas. One of the hardest parts of finding counseling that fits your needs is location. With our wide selection of online therapists, you are guaranteed to find someone who will help you in your area.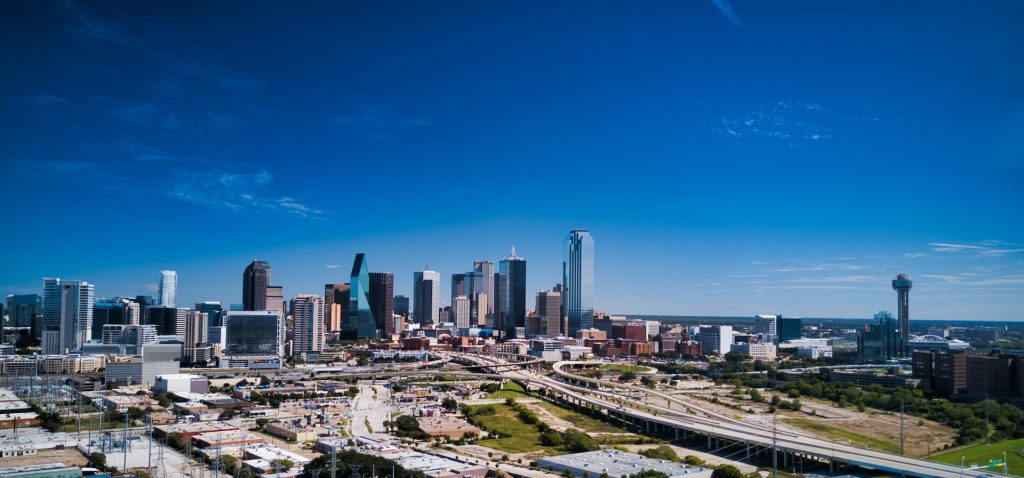 Finding the Right Therapist in Dallas
With so many options, the online route can help streamline the search for a therapist. Additionally, the online route for the whole counseling process can help you find success without any wasted time.
At Modern Recovery Services, we offer a range of licensed therapists to make sure you can find the person who fits your needs. We don't want to just talk at you, we want to walk with you.
We have found that providing an online setting for counseling sessions affords the easiest way for individuals to have their needs met every day.
There are many added benefits to the online therapy process:
Accessibility – Location does not matter. With online counseling, you can speak to your therapist from any location around the world.
Convenience – You can set up virtual meetings when you need them, even if that's a 15-minute break at work.
The right fit – With our choice of licensed therapists, you can make sure you find the right fit for your needs.
Modern Recovery Services works with all major insurance companies so you get the help you need when you need it most. Our online systems are designed to make your interactions with us easy and direct.
The Modern Recovery Services Process
We have streamlined our online therapy with a three-step process.



Contact Us

Connect with us. Tell us a little about yourself and let us explore your options.




Pre-Screening

Here we find the best treatment plan for you and work with your insurance company to make it happen.




Start Your Therapy

From the comfort of your own home you can use a computer or mobile device to connect with your therapist.
All you need is an internet connection and a device to get online. Once you are connected, healing can begin.
Whether you decide to take advantage of video conferencing with your therapist or use voice calling for a little privacy, we can accommodate you.
The important thing is that you can get the help you need when you need it, so you can make progress in each counseling session.
Conditions We Work With
At Modern Recovery Services we have a long list of treatment options. Our staff of licensed therapists has the experience and treatment plans to help with most mental health issues.
Here's a quick list of the most common conditions we work with:
Anxiety
ADHD and attention disorders
PTSD
Eating disorders
Anger issues
Substance abuse disorders
Mood swings
OCD
Self-harm
Bipolar disorder
Depression
Addiction
Whether you are struggling with something on this list or another issue, contact us today and let us connect you with one of our online counselors in the Dallas area.
Let us put together a plan to help you find the road to success. Your individual needs will help us find that right road.
Who Do We Work With?
Simply put, we work with both teens and adults. We offer our online services to anyone who will benefit from the flexibility of remote therapy sessions.
Here are a few indicators that our online program is the perfect fit for you:
Have you just completed an inpatient program?
Are you on a multi-step recovery path?
Are you in a location that makes therapy sessions a challenge?
Do you find that you often need help outside scheduled appointments?
If any of these points are calling you, contact us today. Our program is designed to work with individuals and give them the support structure they need to find success.
Our online program combines convenience with comfort to allow you to find the right fit.
Meet Dani Losee, Recovery Coach/Case Manager
Dani is one of our recovery coaches and case managers. With personal and relational experience with mental health issues, Dani put herself in a position to help others.
She is certified in yoga, sound healing, meditation, breathwork, life coaching, and more. Dani brings this calming approach to her counseling sessions and looks to instill that calm confidence in every client she works with.
Online Mental Health Services for Adults and Teens
Every person is different. That means every client that comes through our virtual doors is unique. In that light, we have a broad approach to how we look at treatment options.
Your personalized plan will reflect your needs.
Through our online services, we can offer you:
Individual therapy
Cognitive behavioral therapy
Trauma/Grief/PTSD
Experiential therapy
Relapse prevention
Care management
Recovery coaching
Substance abuse treatment
Medication management services
Dialectical behavioral therapy
Family therapy sessions
Suicide Hotline and Crisis Info for the Dallas Area
If you or someone you know is struggling with self-harm or suicidal thoughts contact us today. Our therapists are extremely well-suited to help in these situations.
Don't wait to talk to us if the danger is immediate. If you or someone you know is thinking about taking action now call the hotlines.
Organization
Contact Information
988 Suicide & Crisis Lifeline
988
Suicide and Crisis Center of North Texas
(214) 828-1000
Suicide Prevention Lifeline
(800) SUICIDE
(800) 273-TALK
Choose Modern Recovery Services for Online Therapy in Dallas
There is a broad range of mental health issues out there and they are much more common than people want to admit.
Contact Modern Recovery Services today to see how we can help you.
Our licensed therapists have years of training and can help you put a program together that will cater to your individual needs.
Dallas is massive. Don't let distance stand between you and recovery. Take advantage of our online therapy to fit help into your busy schedule.
No matter what you are dealing with, we are trained to help. Please contact us today and take the first step on the path to finding solutions.
Just remember … You are not alone.