We offer online counseling in Houston, Texas. Our therapists and psychologists are here to help. You do not have to experience what you're going through alone. We have the right psychologist or therapist on our online mental health forum.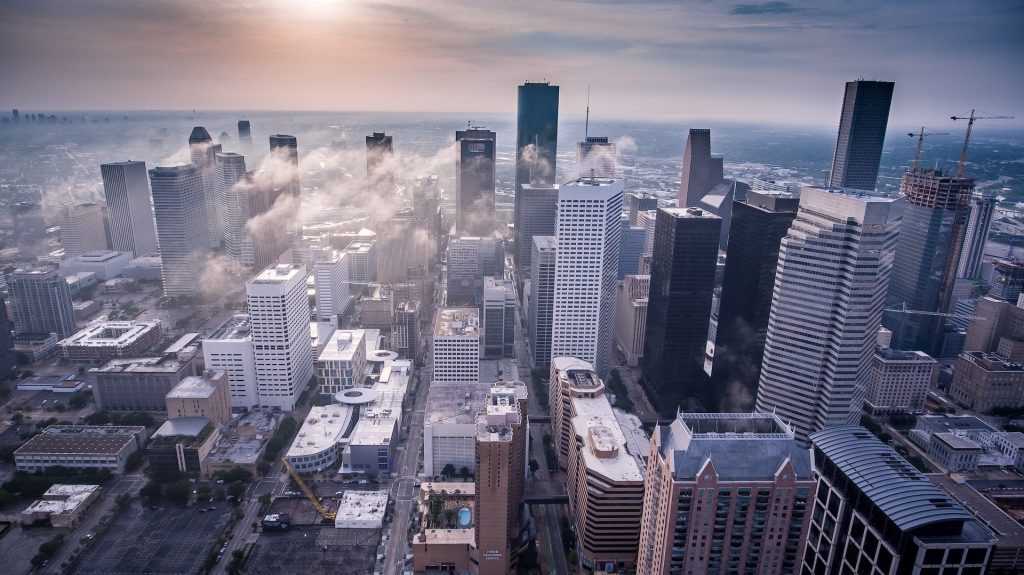 Online Counselor In Houston
There are many benefits to talking to a psychologist online. Many times, online counseling is a good alternative to in-person counseling. The following are some of the advantages:
Convenience: You can meet with a therapist at a time that works for you.
Accessibility: You can meet with a therapist right where you are. If you are at work, traveling, or sick in bed, as long as you have your computer, tablet, or phone, your therapist is just a click away.
Availability: We will have therapy that will meet your needs.
Comfort: You can feel at ease and comfortable being in your environment.
Save money: You don't have to pay for transportation to and from a treatment center or you won't lose wages for missing work.
Quality treatment: We are an accredited facility.
We accept many health insurance plans here at Modern Recovery Services. This takes the stress of paying for counseling off you.
How Does Online Counseling Work?
Online counseling is easy! Modern Recovery Services has a simple, 3-step process.



Contact Us

Tell us what you need. We can discuss treatment options, costs, and insurance.




Get Pre-Screened

We confirm your treatment plan and insurance coverage. If you have any questions, we can answer them at this time.




Begin Therapy

Using your mobile device or computer, connect with your therapist – from almost anywhere!
Any device with an internet connection can connect you to your therapist for your online counseling appointments. You do not need to have a fancy computer or an expensive iPad.
A nice thing about video therapy sessions is you can still see your therapist when you meet with them. Your therapist cares about every aspect of what you're experiencing and wants to help you through it all.
Conditions We Treat
We offer online therapy for a variety of mental health conditions here at Modern Recovery Services. Some of those conditions include:
Anger issues
Anxiety
Attention issues including ADHD
Bipolar Disorder
Depression
Eating disorders
Mood swings
OCD
PTSD
Self-harming behaviors
Substance use disorders
If you struggle with any of these or any other mental health condition, Modern Recovery Services can help. Our online counseling is a great tool to have!
Is Online Therapy Right for You?
Here at Modern Recovery Services, our online therapy is available for adults and teenagers. Is online therapy the path for you?
Do you need more flexibility in your counseling appointments?
Have you found it difficult to find a counselor that will take you on as a client?
Have you completed an inpatient substance abuse program or mental health program recently?
If you are new to counseling or have been in counseling for years, our online counseling program will work for you.
You will find that online counseling appointments with Modern Recovery Services are comfortable, easy, and convenient. This is just what most people need.
Meet Mike Rudisill, Case Manager
Mike Rudisill works for Modern Recovery Services as a Case Manager. Originally from Ogden, UT, Mike moved to Wyoming for Nursing School.
Mike is currently in recovery from substance use disorder. He started his work at a residential treatment center while he was in school. There, he found his passion in helping others who struggle with mental health problems and addiction.
Initially, Mike liked planning fun activities for the weekend where he could engage with the clients. Down the road, he realized that his calling was to work with people who were like him – those who struggled with addiction and mental health disorders. At this point, he left nursing.
Mike shares the Gift of Hope through his recovery story with others who struggle. He meets them right where they are. He is a big encouragement to others, helping them see that long-term recovery is possible. He lets their voice be heard with support and encourages them to be authentic and motivated to stay the course.
Mike is a valuable asset to our team. We are grateful to have him!
Online Mental Health Services We Offer
Every person is different with different needs. We approach treatment uniquely for each individual, even if they have the same condition.
Our priority is to give you the treatment plan that works best for your needs. The following services are available to our online therapy clients:
Medication management services
Substance abuse treatment
Individual therapy sessions
Family therapy sessions
Cognitive Behavioral Therapy
Dialectical Behavioral Therapy
Trauma-informed care
Experiential therapy
Houston Area Suicide Hotlines and Crisis Information
Suicide and self-harm affect all ages and all genders. Suicidal thoughts and attempts should always be taken seriously.
If you are in the Houston area and you have ever thought about suicide, there is help available.
Organization
Contact Information
Cristis Intervention of Houston, Inc.
(832) 416-1177 (The Hotline)
(832) 416-1199 (Teen Call)
(281) 201-4420 (Teen Text)
The Harris Center for Mental Health and IDD
(713) 970-7000
Disaster Distress Hotline
(800) 985-5990
LGBTQIA+ Switchboard Houston
(713) 529-3211
United Way of Greater Houston Helpline
211 or
(713) 957-HELP (4357)
NAMI Crisis Text Line
(817) 332-6677
Text NAMI to 741-741
Houston Area Women's Center
(713) 528-2121 (Domestic Violence Hotline)
(713) 528-7273 (Rape Crisis Hotline)
Fort Bend Women's Center Crisis Hotline
(281) 342-HELP (4357)
SAMHSA's National Helpline
(800) 662-HELP (4357)
National Suicide Prevention Lifeline
(800) 273-8255
The Trevor Project (LGBTQ Youth)
(866) 488-7386
Choose Modern Recovery Services for Online Therapy in Houston
Modern Recovery Services provides mental health counseling and treatment for teens and adults in the Houston area. We are here to provide you with your mental health treatment, too.
We have experienced mental health counselors who are prepared to help. If you or someone you love needs counseling, we can help, regardless of the reason.
You do not have to go through this alone. Please contact us today to get started with an online therapist.