We offer online counseling in San Antonio. Our team of psychologists and therapists are here to help you.
You do not have to struggle alone. Our experienced staff is here to help. We have a qualified therapist or psychologist with online mental health treatment.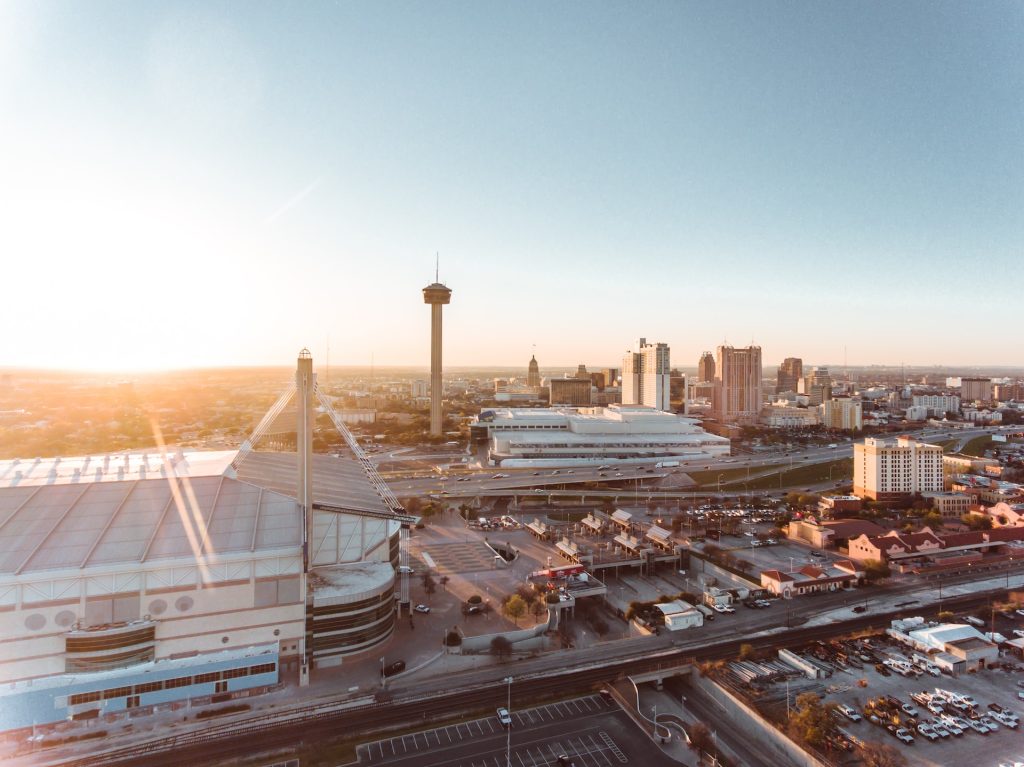 Online Counseling In San Antonio
Online counseling can be beneficial to you. Talking to a psychologist online is oftentimes a better option than in-person counseling sessions.
Some of the advantages of online counseling include:
It is easily accessible. You can meet with your online therapist virtually anywhere. You can be on your morning commute, at home, or on a beach vacation.
We have a therapist that will meet your needs and be available for you.
Being in an environment you're comfortable with, you can be at ease during your appointments.
Appointments can be at a time that is convenient for you.
Online appointments can help you save time and money. You won't have to pay for the cost of the commute to and from your appointment.
You will get quality treatment from an accredited facility.
At Modern Recovery Services, we accept a variety of health insurance plans. This means you don't have to worry about how to pay for your online counseling.
How Does Online Counseling Work?
Talking to your online therapist is easy. Modern Recovery Services came up with a simple, 3-step process.



Contact Us

You let us know what you need. We can talk about your options for treatment, the costs involved and insurance coverage.




Get Pre-Screened

We will confirm your insurance coverage and your treatment plan. We can answer any questions you may have at this time.




Begin Therapy

Use a computer, phone, or tablet to connect with your therapist. You can connect from almost anywhere!
You do not need any specific device to connect to your therapist. You can talk to your online therapist on any device that can connect to the internet.
Video therapy sessions allow you to see your therapists during your appointments. This helps you make a personal connection with your therapist.
They care about you and what you are going through. They want to help you in any way they can.
Conditions We Treat
Modern Recovery Services offers online mental health treatment for a number of different conditions. Some of those are:
Mood swings
Bipolar Disorder
Substance use disorders
Self-harming behaviors
Anger issues
Anxiety
Attention issues including ADHD
Depression
Eating disorders
OCD
PTSD
When you struggle with one or more of these mental health conditions, it is important to reach out for help. Modern Recovery Services can give you that help. Online counseling is a great option!
Is Online Therapy Right for You?
Modern Recovery Services provides teenagers and adults with online therapy. How do you know if it is the right kind of therapy for you? Do any of these apply to you?
You have had a hard time finding a qualified person to be your counselor.
You need a place that will provide you with more flexibility.
You have completed an inpatient mental health or substance abuse program and need continuing counseling.
Online counseling can be beneficial for anyone. This program has worked for those who are new to counseling and for those who have been in counseling for years.
Appointments with Modern Recovery Services are convenient, comfortable, and easy. We have found that most people need that in their recovery process.
Meet Chandra Dorsett, Family Specialist
Chandra Dorsett is a Family Specialist with Modern Recovery Services.
In this role, she gets to work with the parents and families of our clients. She helps them learn how they can support their loved ones in their mental health and addiction recovery.
Chandra holds the belief that anyone can reach recovery. She sees what an individual's strengths are and focuses on those to help them learn new things.
She can promote resilience in families through this process.
Chandra has a degree in Professional Counseling from Grand Canyon University. She is also a certified teacher having taught for 16 years.
Her experiences have brought her the privilege of working with special needs families, you with mental health conditions, and parents of children with mental health conditions.
Chandra is the loving mother of two children with mental health needs.
We are lucky to have Chandra as part of our team!
Online Mental Health Services We Offer
We recognize every person as an individual. We know everyone has different needs. This is how we approach treatment.
Even if diagnosed with the same condition, individuals receive a unique plan.
It is important for you to receive what you need. Your plan will be what best suits your needs.
We offer a variety of services, including the following:
Cognitive Behavioral Therapy
Dialectical Behavioral Therapy
Experiential therapy
Family therapy sessions
Individual therapy sessions
Medication management services
Substance abuse treatment
Houston Area Suicide Hotlines and Crisis Information
Everyone has had situations where they want a way out. When it gets to a point of self-harm or suicidal thoughts or attempts, then it becomes a very serious situation.
In the San Antonio area, there are many options. If you or someone you love has ever thought about suicide or are in any crisis, there is help available.
Organization
Contact Information
Center for Health Care Services Crisis Line
(210) 223-7233
(800) 316-9241
Battered Women's & Children's Shelter Crisis Line
(210) 733-8810
San Antonio Police Department Crisis Intervention Team (CTT)
(210) 207-7273
Bexar County Sherriff's Office Mental Health Unit Dispatch
(210) 335-6000
Clarity Chikl Guidance Center
(210) 616-0300
(210) 582-6412
Rape Crisis Center Hotline
(210) 349-7273
NAMI Crisis Text Line
(817) 332-6677
Text NAMI to 741-741
Houston Area Women's Center
(713) 528-2121 (Domestic Violence Hotline)
(713) 528-7273 (Rape Crisis Hotline)
Fort Bend Women's Center Crisis Hotline
(281) 342-HELP (4357)
SAMHSA's National Helpline
(800) 662-HELP (4357)
National Suicide Prevention Lifeline
(800) 273-8255
(800) SUICIDE
The Trevor Project (LGBTQ Youth)
(866) 488-7386
Choose Modern Recovery Services for Online Therapy in San Antonio
At Modern Recovery Services, we offer mental health counseling and treatment online for adults and teens. We can be here for you, too.
Our qualified staff of mental health professionals is prepared to help, regardless of what you're going through. If you need counseling, the time is now.
Know this…. You are not alone.
Please contact us today to get started with an online therapist.