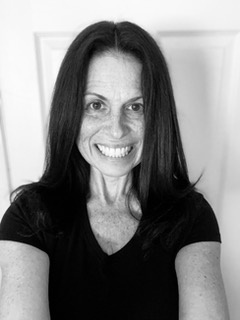 MODERN RECOVERY STAFF
Jennifer
Primary Therapist
Hi! My name is Jennifer Fillmore, and I am a Primary Therapist at Modern Recovery Services. I have just come aboard to Modern Recovery Services and will be a therapist for the Adolescent PHP and Residential Program. I am licensed by the Arizona Board of Behavioral Health Examiners as a Licensed Master Social Worker. I have been in my field for 25 years. I received my Bachelor and Master's degree in Social Work from Arizona State University. I have worked with children, adolescents, and their families regarding mental health issues for half of my career. I began to focus my career on addiction and mental health in 2008. I started my journey in my career in social work by trying to figure out my own issues that did not allow me to thrive in my own life. I discovered recovery in my own journey of life, and I am passionate about one discovering their own joy and peace in life. I have learned through my own recovery that addiction/ mental health can be managed in healthy ways if the individual is open to accepting their own issues and making changes that allows that process to further grow into a beautiful life. I am a mom of four amazing kids ages 7 to 19 years old. I find my own bliss in my connection to my kids and being of service to my clients. I am excited and can't wait to help your journey by meeting you where you are at and for you to find the answers you have been searching for.
REQUEST A CONSULTATION
Not ready to chat right now? No problem! You can request a consultation and one of our admissions specialists will get in contact with you.
For Immediate Attention Call Us
(844) 949 3989
Address 4820 S. Mill Ave. Ste 203
Tempe Arizona 85282
Phone (844) 949 3989
Fax 480-631-0466