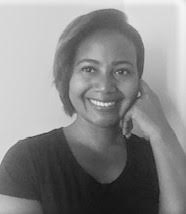 MODERN RECOVERY STAFF
Tanisha
Primary Therapist / Evening Group Facilitator
Tanisha Ray is a group facilitator and primary therapist for Modern Recovery. A Licensed Associate Substance Abuse Counselor (LASAC) with a background in education, Tanisha adores collaborating with adolescents, adults, and their families. At Modern, she strives to create an atmosphere that's supportive of change, new beginnings, and second chances (or as many as it takes!). Prior to joining the Modern family, Tanisha worked with middle and high school students for several years before transferring to Correctional Services.
Tanisha taught adult education and later served as a substance abuse counselor at an AZ state prison facility, where she produced the prison complex's first theatrical production. Operating under a strengths-based approach, Tanisha believes that regardless of their circumstances, people have value. Honored to work with the extraordinary team at Modern Recovery, Tanisha is humbled everyday by her clients' resilience, depth, and compassion.
REQUEST A CONSULTATION
Not ready to chat right now? No problem! You can request a consultation and one of our admissions specialists will get in contact with you.
For Immediate Attention Call Us
(844) 949 3989
Address 4820 S. Mill Ave. Ste 203
Tempe Arizona 85282
Phone (844) 949 3989
Fax 480-631-0466