Modern Recovery Services offers a wide range of mental health services to our clients and their families in Mesa and the surrounding area.
We have worked with teens and young adults who struggle with a variety of mental health issues. These issues range from depression, anxiety eating disorders and other mental health challenges. We are confident in being able to find the right support services needed for our clients' individual needs.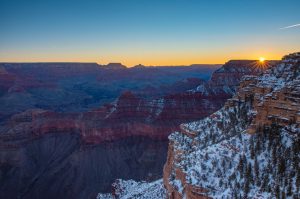 Types of Therapy Programs
Inpatient Mental Health Treatment
Inpatient mental health treatment provides a safe location for professionals to provide immediate help for a person's treatment. This type of treatment involves staying at a facility 24 hours a day 7 days a week.
This is a more intensive level of care.
Inpatient mental health treatment allows teens to work closely with a psychiatrist to ensure proper medications are prescribed and being taken properly while being in a safe environemnt.
In addition to meeting with professionals such as psychiatrists, ongoing mental health therapy is also part of treatment. Teens will participate in therapies that are appropriate to their needs. These services can be individual as well as group sessions.
Intensive Outpatient Therapy
Sometimes the best support for teens struggling with mental health challenges involves remaining at home while receiving support. In these cases, outpatient therapy can be the best course of action.
Intensive outpatient therapy allows teens to participate in longer sessions that usually take place in the evening hours while still attending school during the day.
Outpatient Therapy
Outpatient therapy is a lower level of treatment for teens who may need mental health services. This treatment type is for those that may not need a lot of structure and support to work on their recovery.
Outpatient mental health therapy is sometimes used as a form of follow-up after a teen has been in an inpatient program or an intensive outpatient program. Some clients may need to have appointments as often as three times a week. Often these sessions can be scaled down based on a client's progress.
Online Mental Health Therapy
Many teens prefer to utilize today's technology and opt for online therapy sessions. Many people like how this therapy allows them to be in settings they are more comfortable in and they are already used to video chatting with their friends.
Online therapy is available for both individual and group therapy sessions.
Methods of Therapy
The different types of therapy available offer a variety of options depending on a teen's needs or styles of learning. A young adult may also be more comfortable with the different options available for support.
Cognitive Behavioral Therapy
Cognitive behavioral therapy is usually referred to as CBT. CBT is a type of therapy that has been proven helpful in dealing with a variety of mental health issues. These issues range from depression and drug abuse problems to eating disorders.
CBT is a short term therapy based on certain principles:
Problems are based in part on faulty thinking.
Problems are based in part on learned behaviors.
Problems can be solved by learning better ways of coping.
CBT treatment involves learning how to change thinking patterns. There are a few strategies involved to help participants move towards a successful recovery.
These involve the following:
Gaining a better understanding of others' behaviors and motivations.
Learning to recognize thinking distortions and how they can create problems.
Using problem-solving skills to cope with difficult situations.
Learning to develop a greater sense of self-confidence in own abilities.
Cognitive behavioral therapy is an interactive therapy and requires the client to actively participate in order to see change.
Dialectical Behavioral Therapy
Dialectical Behavioral Therapy is more commonly known as DBT. DBT is similar to CBT with a few differences.
DBT teaches people how to live in the moment and learn healthy ways to cope with stress. It also helps people improve their relationships and learn how to regulate their emotions in a healthy way.
DBT can help people in many ways by teaching them:
Mindfulness skills
How to handle stress in crisis situations
How to be assertive in healthy ways in relationships
How to navigate and manage powerful feelings
Eye Movement Desensitization and Reprocessing Therapy
Eye movement desensitization and reprocessing therapy, or EMDR, is a type of treatment that is used to help trauma victims heal and recover.
Victims of trauma may struggle due to memories being processed incorrectly or being unresolved.
This type of therapy involves having the client focus on traumatic memories while moving their eyes. Eye movements are associated with reducing negative emotions that occur due to memories from traumatic events.
EMDR is usually completed in 6 -12 sessions. Individual needs may vary as with any therapy.
Substance Abuse Disorder Therapy
Sometimes teens and young adults turn to alcohol or drug abuse as a way to cope with mental health issues. Unfortunately, this does not provide any permanent solutions to their problems.
Continued abuse of substances can turn into addictions. Addiction combined with mental health conditions is called a co-occurring disorder.
When situations like this occur, a more specialized form of therapy is needed to address both issues.
Experiential Therapy
Experiential therapy is another form of therapy. This type of therapy is different from talk therapy. It involves working with a therapist and/or a group of people and everyone takes part in therapeutic activities.
Some of these therapies are:
Music therapy
Drama therapy
Art therapy
Outdoor therapy
Animal-assisted therapy
Family Therapy
Sometimes families struggle with enabling destructive behaviors or setting healthy boundaries within the family unit. In these instances, family therapy can be a great tool in treatment.
There are many therapists who work with young adults and teens to help work on healthy communication skills and working to stop negative behaviors.
Family therapy usually involves the teen and those in their family who would be involved in their treatment having sessions together. Family therapy allows the unit to all gain positive skills they may be lacking in such as communication or setting appropriate expectations.
Does Health Insurance Cover Mental Health Therapy for Teens?
Most health insurance plans cover some level of mental health therapy services. The Affordable Care Act was passed in 2010 and it required health insurance companies to cover at least some cost of treatment services.
Sometimes it is necessary to pay a small copay for services but quite often the cost of services or medication is covered in full.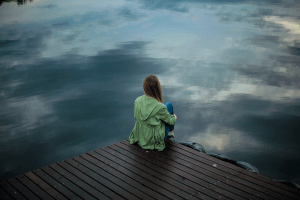 Find a Therapist for Teens
Finding the right therapist is important for any therapeutic relationship to be successful. Teens need to be able to feel comfortable with their therapist in order to be able to communicate and connect.
There are ways to find a qualified mental health therapist in Mesa. Some people find mental health therapists by word of mouth. They are able to hear personal experiences from friends or colleagues. Personal recommendations can be a great resource to find out more personal attributes of a professional.
Also note, it is ok to ask questions of the mental health provider before you make an appointment. Knowing if the person has more experience with a certain group or age or even a specific diagnosis could all factor in to making an informed choice
Many professionals have websites and reviews online. This is a good way to hear about other people's experiences with the office and individual therapists.
Some people find therapists through their insurance companies. Certain mental health providers only participate with specific insurance plans and programs. Oftentimes, you can get a list of these providers by calling your insurance provider or looking up benefits online.
Child Psychologist vs. Child Psychiatrist
A child psychologist and psychiatrist are not interchangeable terms. Although, they are both doctors, they provide different services.
A child psychologist is a mental health professional who provides talk therapy but does not have the licensing to prescribe medications.
A child psychiatrist is a mental health professional who can prescribe medications as well as provide some therapy for the patients who see them. A psychiatrist must be licensed in order to perform this service. Being able to have some form of therapy allows the doctor to better gauge the medication needs of the teen.
Not all people who seek therapy will need medication as part of their treatment plan. But medication is a possibility in some cases. A child psychologist will better be able to make the decision if medication is the right course of action for your teen.
Modern Recovery Services
Whether your teen has come to you asking for therapy, or if you are concerned and would like an outside perspective, Modern Recovery is here to help. Contact us today for more information or to get started. We would be happy to answer questions about what services we can provide for you or your loved one.