Mental health therapy is available for adolescents in and around Tucson, Arizona with Modern Recovery Services.
The National Survey on Drug Use and Health asked adolescents aged 12-17 about emotional or behavior problems that were not related to substance use. The 2019 survey showed that many teens got help in various places.
The 2019 survey showed:
4.1 million teens received mental health services in a specialty mental health setting.
3.7 million teens received mental health services in an educational setting.
902,000 teens received mental health services in a general medical setting.
At Modern Recovery Services, we have helped teens with a variety of mental health concerns, including depression, anxiety, and ADHD.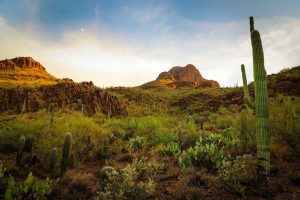 Types of Therapy Programs
Inpatient Treatment
Inpatient mental health treatment is the highest level of care. The patient stays in the facility 24 hours a day, for the duration of treatment.
Teens may need this level of care if other treatment options are not helping, or they become a danger to themselves or others.
During the treatment program patients attend therapy sessions. This can be individual therapy sessions, group sessions, or a mix of both. If it is necessary, teens may be put on medication.
Teen mental health treatment programs are generally separate from adult mental health programs.
Intensive Outpatient Therapy
Intensive outpatient programs are less involved than inpatient programs. Adolescents live at home and attend school as normal. In some cases, this is the best option for the teen.
While in intensive outpatient therapy, teens will go to the program for three to four hours, several times a week. This is normally after school hours, so the patient will not fall behind on classwork.
During program hours, teens will have therapy sessions. This could be individual sessions and/or group sessions. Some programs offer experiential therapy and family therapy.
Teens may also work with a psychiatrist for medication management during intensive outpatient therapy.
Outpatient Therapy
If a teen has been through an inpatient program or an intensive outpatient program but still could use some help, outpatient therapy would be the next step.
This is also a great option for an adolescent who does not need a high level of care but does need mental health care.
Outpatient therapy is very flexible. It can be tailored to meet the needs of the patient and changed when necessary. A patient may start out with meeting three times a week. That can be adjusted to a lower amount as progress is made.
Online Mental Health Therapy
Today's teens have grown up in a world of technology. They use virtual communication on a daily basis; using Facetime, texting, and social media.
Where adults may not be comfortable with online therapy sessions some teens may feel more comfortable using virtual therapy appointments than going in person.
Online mental health therapy can be more convenient and private. Teens do not need to worry about running into someone they know going to appointments if they want to keep therapy sessions private. Being able to have appointments from home eliminates travel time and the stress of getting there.
Online therapy can be individual sessions or group sessions. Some programs also offer online family therapy sessions.
Methods of Therapy
There is a wide range of therapy types for people wanting mental health help, including teens. Each person may respond differently to each type of therapy, what works for one person may not be as helpful for someone else.
It is important to keep trying until each teen finds the right fit for their needs. The following are some therapy options that are available.
Experiential Therapy
Experiential therapy is very different from standard talk therapy. It uses expressive tools and activities instead of sitting in a room and having a conversation.
Experiential therapy can help people analyze and release negative emotions and thoughts.
There is a wide range of activities that can be used for experiential therapy including:
Arts and crafts
Music
Animal care
Role-playing
Acting
Wilderness or adventure therapy
Eye Movement Desensitization and Reprocessing Therapy
Eye movement desensitization and reprocessing therapy (EMDR) was discovered in 1987 by a psychologist in California. More research was done and EMDR has become widely used for the treatment of PTSD and other mental health disorders.
EMDR works by directing eye movement back and forth while imagining a distressful situation or remembering a traumatic event.
While the patient is doing the eye movement a therapist talks to the patient directing their attention to more positive thoughts. This causes the anxiety to go away, and the patient to regain control of their emotions.
EMDR was originally used to treat PTSD but it is also an effective therapy for depression and anxiety disorders.
EMDR is usually completed in 6-12 sessions, but it can be finished sooner.
Cognitive Behavioral Therapy
Cognitive behavioral therapy (CBT) focuses on how someone's thoughts and attitudes affect their behaviors. CBT does not look at past events or traumas. It works on present-day issues, thoughts, and behaviors. CBT is a goal-oriented approach.
CBT is helpful in a variety of mental health issues, dealing with grief, substance abuse, stress reduction, and even coping with complicated relationships.
CBT is a short-term style of therapy. It can be individual or group sessions. It does require work outside of the sessions by the patient to be successful.
During CBT, some of the skills teens can learn include:
Telling the difference between facts and irrational thoughts.
Developing an awareness of underlying thoughts.
Identify problems more clearly.
See a situation from a different perspective.
Develop a more positive way of thinking and seeing situations.
Become more aware of their own mood.
Face fears rather than avoid them.
Establish attainable goals.
When someone changes the way they think using CBT, it has a positive effect on behavior and mood. This can be very helpful for teens.
Dialectical Behavioral Therapy
Dialectical behavioral therapy (DBT) was originally created to help people with borderline personality disorder. It has since been adapted to help with other mental health issues.
DBT sessions can be in a group or individual. Patients can also call their therapist between sessions for help in some situations.
Strategies that are used in DBT can include:
Developing techniques for handling a crisis.
Developing mindfulness skills to help stay calm.
Learning to regulate emotions.
Becoming more effective in relationships.
Substance Abuse Disorder Therapy
Many people turn to substance abuse as a way to try to handle their mental health issues. Teens also may do the same thing. When someone continues to use a substance for a long time they can become addicted.
When substance addiction and mental health conditions happen at the same time it is called a co-occurring disorder. This can be a very common thing.
Both the substance addiction and mental health issues must be treated at the same time to break the cycle.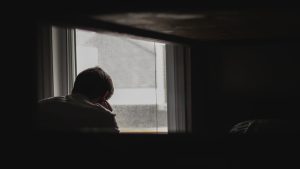 Does Health Insurance Cover Mental Health Therapy for Teens?
Healthcare can be expensive for anyone. Parents may be concerned about the cost of helping their teens get the therapy they need.
Health insurance companies are required by law to cover some of the cost of mental health care. This is because of The Affordable Care Act of 2010.
Many treatment centers accept private health insurance plans. Some people may have to cover a copay.
Find a Therapist for Adolescents
Therapy is most effective when the patient can make a connection with the therapist. This is also true for teens and children. It is an important step for parents to find the right therapist for their children.
Some pointers for finding the right therapist for a teen in the Tucson area:
Ask other parents who have sought out mental health care for their own child.
Look for a therapist that accepts the teen's health insurance.
Check reviews online
Child Psychiatrist or Child Psychologist?
Many people use the titles psychiatrist and psychologist interchangeably. The fact is they are two different kinds of health professionals.
A child psychiatrist is a mental health professional with a license to prescribe medications if they are needed. They often also provide therapy to help understand what kind of medication would be the most beneficial. Not every child who needs mental health therapy will need medication, but it is a possibility.
A child psychologist does not have a license to prescribe medications. They focus on providing the types of therapy that were mentioned previously.
Sometimes children and teens can benefit from seeing both a psychologist and psychiatrist.
Modern Recovery Services
If you as a parent are concerned about your child's mental health and would like more information, or your teen has come to you and asked for therapy, Modern Recovery can help.
Please contact us today for more information about our services, or to get your child started right away. At Modern Recovery, we want to get teens the mental health services they need to be successful.