Mental health disorders, such as depression and anxiety, are becoming more and more common in the U.S., and many mental health experts point to the coronavirus pandemic as the catalyst that pushed an already worsening situation into the public health crisis we see today.
The number of diagnosed depression cases in adults and youth in the U.S. had been increasing over the previous decade.
The social and economic events of 2020 – the first year of the coronavirus pandemic – such as social distancing, stay-at-home orders, business lockdowns, staff redundancies and furloughs, and so on, have raised the national rate of depression to previously unseen levels.
---
"The Covid-19 pandemic exacerbated numerous social stressors that we know can increase the risk of both substance use and mental illness."
– Dr. Nora Volkow, director of the National Institute on Drug Abuse (NIDA)
---
Even though in April, 2020, all of the U.S. experienced the arrival and the spread of the COVID-19 pandemic together, some states fared far better than others.
With the huge geographical size of the nation, its division into numerous individual and self-governing states, and with the endless combination of genetic and social-economic factors that can affect the prevalence of mental health disorders, some states in the U.S. undoubtedly now experience a better level of mental health than others.
And on the flip side, some U.S. states are now experiencing worse levels of mental health.
The aim of this article is to reveal which states in the U.S. are experiencing the highest levels of depression in both adults and youth. Depression is a long-term mental health disorder known medically as major depressive disorder (MDD), or clinical depression, that can severely impact the sufferer's daily life.
---
Contents:
---
Ranking the Prevalence of Depression in the U.S. by State
Increasing rate of hospital ER visits for mental health-related emergencies, increasing suicide rates, and increasing drug overdose deaths are all nationwide signs of worsening depression.
According to the U.S. Centers for Disease Control & Prevention (CDC), in 2020, mental health-related visits to emergency rooms jumped 31% among adolescents aged 12 to 17. There have been numerous verified reports of "psychiatric boarding," where children and teenagers are forced to sleep in the ER for days on end, as no appropriate mental health care is available for them.
In 2021, as the pandemic continued to disrupt the lives of the U.S. population, suicide rates worsened to a near-record high after 2 years of decline, and the U.S. opioid crisis was still creating ever-increasing record numbers of drug overdose deaths.
What is Depression?: Overview
Depression – or major depressive disorder – is a debilitating mood disorder that can prevent people from carrying out simple, everyday tasks. In the worst cases, it can severely affect someone's normal social and occupational/academic functioning, known as major depression with severe impairment.
For the sufferer, depression can mean constant, debilitating sadness and feelings of emptiness, severe fatigue, unwarranted feelings of low self-esteem, guilt and worthlessness, and thoughts of suicide, known as "suicidal ideation."
Sometimes, even with professional treatment, these thoughts can result in a suicide attempt, and tragically, some of these prove to be successful.
However, treatments, often a combination of medicine and psychotherapy, are available, and the disorder can be resolved successfully.
Depression in the U.S.: Determining State Rankings
Using rankings taken from State Health Facts: "Individuals Reporting a Major Depressive Episode in the Past Year," part of a series published by KFF (Kaiser Family Foundation), we can identify those U.S. states with the highest prevalence of depression in both adults (aged 18 and over) and youth (those aged between 12 – 17).
By combining the results of both adult and youth rankings (through their % of the total population), we can identify the overall state rankings for depression in the U.S.
Important: The source data used by KFF to determine each ranking is derived from analysis of Substance Abuse and Mental Health Services Administration (SAMHSA)'s restricted online data analysis system (RDAS), National Survey on Drug Use and Health (NSDUH), 2019 and 2020, Substance Abuse and Mental Health Data Archive.
You can access the main results of the National Survey of Drug Use and Health 2020 here.
The KFF (Kaiser Family Foundation) is a nonprofit organization primarily focusing on national health issues. KFF develops and runs its own policy analysis, journalism and communications programs, sometimes in partnership with major news organizations.
In addition to state rankings for both adult and youth depression, we will also look at published statistical data regarding how the prevalence of depression worsened considerably during the course of the pandemic.
We will also report on the tragic post-pandemic increase in suicide, the nationwide introduction of the new suicide prevention lifeline – 988, and how 90% of U.S. adults now believe we are in a public mental health crisis, according to a new study using data from a recent loint KFF-CNN survey.
Top 5 U.S. States with the Highest Rate of Depression
As described previously, the following rankings are derived from State Health Facts: "Individuals Reporting a Major Depressive Episode in the Past Year," part of a series published by KFF (Kaiser Family Foundation).
How Depression Worsened During the COVID-19 Pandemic in the U.S.
According to a study from Boston University: "Persistent Depressive Symptoms During COVID-19: National, Population-Representative, Longitudinal Study of U.S. Adults," (published in October, 2021, in the journal The Lancet Regional Health – Americas), it was found:
27.8% of adults experienced elevated depressive symptoms in the early months of the pandemic in 2020, and
The prevalence of these elevated depressive symptoms not only persisted, but they worsened to 32.8% in 2021
These findings demonstrate that symptoms of depression in U.S. adults were more than 3-fold higher during COVID-19 compared to before.
Additionally, those with lower social resources, lower economic resources, and greater exposure to stressors (eg, job loss) reported a greater burden of depression symptoms.
---
"The sustained and increasing prevalence of elevated depressive symptoms suggests that the burden of the pandemic on mental health has been ongoing – and that it has been unequal."
– Catherine Ettman, lead author
Doctoral candidate at Brown University School of Public Health
---
The Most Depressed U.S. States: Facts & Stats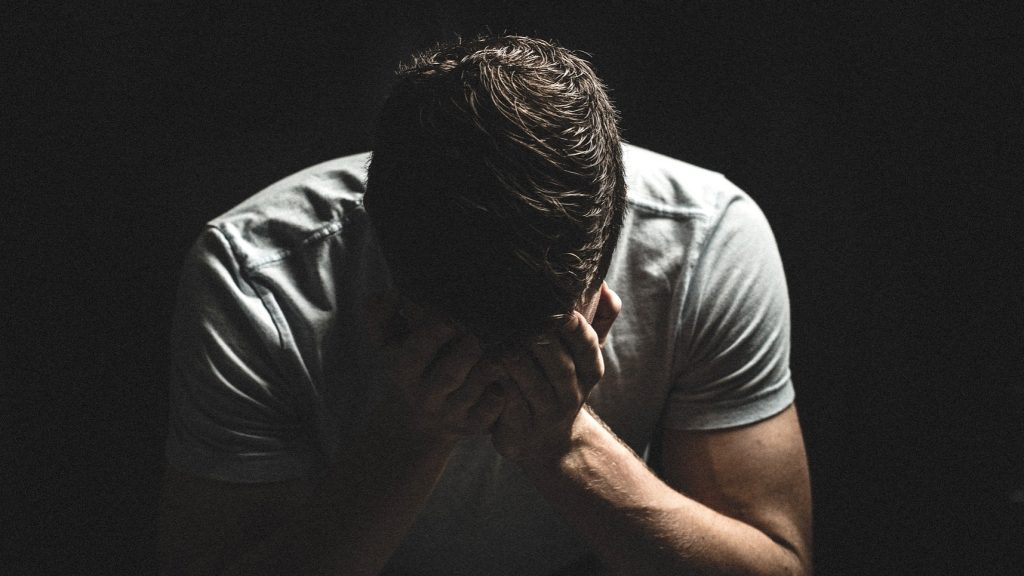 In addition to their State Health Facts, Custom State Reports are also available from KFF, which provide further and more in-depth information on all states at specific points during the pandemic, providing a snapshot of mental health and other issues occurring during that period.
The data available for the Custom State Reports come from a wide variety of public and private sources, including KFF reports, public websites, government surveys and reports, and private organizations.
The following table for the 5 U.S. states with the highest rates of depression – Utah, Idaho, Oregon, Kansas and Maine – was created using this Custom State Reports function for the 12-day period from June 1-13, 2022:
U.S. Mental Health During COVID-19 Pandemic

The Most Depressed U.S. States (During 6/01/2022 – 6/13/2022)

Information / Data Gathered by Specific Demographic

Utah

Idaho

Oregon

Kansas

Maine

% per state

1. Adults Reporting Symptoms of Anxiety or Depressive Disorder

34.70

30.30

33.50

28.10

31.30

Male

31.30

22.80

32.50

25.30

29.90

Female

38.10

37.50

34.60

30.80

32.60

2. Adults Reporting Symptoms of Anxiety or Depressive Disorder with / without Household Job Loss

With Household Job Loss in Past 4 Weeks

62.30

72.60

50.40

69.80

54.40

No Household Job Loss

31.50

25.00

30.70

24.50

28.40

3. Adults Reporting Symptoms of Anxiety or Depressive Disorder by Age

Ages 18-29

45.80

60.80

42.40

42.10

49.20

Ages 30-49

39.40

28.60

42.70

31.40

37.90

Ages 50-64

30.10

22.40

26.90

26.50

26.30

Ages 65+

15.90

19.30

20.80

16.70

23.00

4. Unmet Need for Counseling or Therapy Among Adults Reporting Symptoms of Anxiety and/or Depressive Disorder

Percent Who Reported an Unmet Need for Counseling or Therapy

37.20

39.40

36.60

18.90

27.20

5. Adults Reporting Having Serious Thoughts of Suicide in the Past Year

7.60%

6.30%

6.80%

6.40%

5.10%
From the table above, it is clear that mental health issues – primarily depression and anxiety – were significantly exacerbated by the coronavirus pandemic, especially for females (1.), the youngest age group for adults: 18-29 years (3.), and considerably worsened for those who experienced a job loss, and so, economic insecurity (2.).
The Pandemic-Related Increase in Suicide
If there is one aspect of the ongoing pandemic's knock-on effects, it is placing the seemingly taboo subject of suicide right into the spotlight.
According to the American Psychiatric Association, suicide is the 2nd. the leading cause of death in the U.S. for people 10 – 34 years of age, and the CDC describes suicide as a "serious public health problem."
Over the last decade, suicide has increased in almost every state in the U.S., and in 2019, the age-adjusted suicide rate was 13.9 per 100,000.
In comparison, the latest suicide data available (per 100,000) for the most depressed states listed above is 1st. Idaho: 23.2; 2nd. Utah: 20.8; 3rd. Kansas: 18.4; 4th. Oregon: 18.3; and 5th. Maine: 16.3.
Idaho's rate of 23.2 is the 5th. highest in the entire U.S., with 1st. Wyoming: 30.5; 2nd. Alaska: 27.2; 3rd. Montana: 25.9; and 4th. New Mexico: 24.2 – all staggering increases compared to the pre-pandemic national suicide rate of 13.9 per 1000,000.
Furthermore, Indigenous communities, such as Alaskan Natives and LGBTQI+ individuals, are at far higher risk of suicide than the general public.
75% of Teens Reported Traumatic Events During the Pandemic
According to a CDC report on "Adverse Childhood Experiences During the COVID-19 Pandemic" (published in October 2022) among high school students, 3 in 4 students reported at least one potentially traumatic experience during the first half of 2021.
Traumatic events during childhood are medically known as Adverse Childhood Experiences (or ACEs).
Around half of high school students (53.2%) reported two or more such "preventable, potentially traumatic events," which ranged from food insecurity and neglect to domestic violence, a parent losing a job, or having a family member attempt or die by suicide.
Compared to students who experienced no such events, those who reported 2 ACEs had a higher prevalence of poor mental health and suicidal behaviors.
Those who experienced 4 or more ACEs were 25 times more likely to attempt suicide.
988 Suicide and Crisis Lifeline

Call or text 988 or chat 988lifeline.org to reach the 988 Suicide & Crisis Lifeline. The 988 Suicide and Crisis Lifeline has crisis workers to support you and are available 24/7.

You can text a crisis counselor who is available to provide support 24/7

In addition, local crisis services: Your city or state may have crisis services that can be available to you as well.
The U.S. Response to the Public Mental Health Crisis
Mental health services throughout the U.S. are clearly insufficient despite, according to the National Council for Mental Wellbeing, a national mental health & substance use services nonprofit organization, more than half of Americans (56%) seeking treatment, including children and teenagers.
Warren Y.K. Ng, MD, MPH, president of the American Academy of Child and Adolescent Psychiatry (AACAP), stated in February 2022: "The state of child and adolescent mental health in America reflects two overlapping pandemics, a mental health pandemic existing before and worsened by the COVID-19 pandemic."
Warren Y.K. continued, "It is an acute and chronic situation, where we already had a silent pandemic of children not being able to receive the mental health care that they need and deserve. The pandemic has only worsened that."
1. 988: The New National Suicide Prevention Lifeline
The new National Suicide and Crisis Lifeline number – 988 – was launched in July, 2022, and since then, calls to the lifeline have increased by 45% compared with the same period last year, and the majority of those calls were connected to a counselor, according to the U.S. Department of Health and Human Services (HHS).
The performance data released by the HHS shows that in August, a total of 361,140 calls, chats and texts were routed to a 988 lifeline call center. Among them, 84% of calls, 97% of chats and 98% of texts were answered and engaged by a counselor (on average, within 45 seconds).
This represented a total of about 88% of people who reached out to the lifeline, and the average amount of time counselors spent talking, chatting or texting with contacts was about 18 minutes and 49 seconds.
2. Insufficient U.S. Mental Health Treatment During the Pandemic
The CDC report on "Mental Health Treatment Among Adults Aged 18–44: U.S., 2019-2021," published September 7, 2022, found that the share of American adults who received treatment for mental health grew throughout the COVID-19 pandemic, with nearly 22% of adults receiving mental health treatment in 2021.
Overall, the CDC report found that the increase in mental health treatment was driven largely by adults under the age of 45.
The report also found that women were often more likely than men to have received treatment for mental health, by a difference of more than 10% from 2019 to 2021. In 2021, more than 1 in 4 women (29%) reported receiving mental health treatment.
However, with around half the U.S. population needing treatment, the increase seen in 2021 was less than half of what is currently required.
The Federal Response?: The White House Proposals
According to a White House statement (May 2022), the following objectives and solutions have been proposed:
Expansion of Medicaid and other healthcare insurance programs
Improving Federal and State laws on "parity" between mental and physical healthcare, as mental health treatment is 5 times more likely to be charged out-of-network, and in-network provider reimbursement rates are 20% higher for primary care than mental health visits
With over 6,000 mental health professionals needed to fill the gap in services in the U.S., proposed policies include:
Expanding programs like the National Health Service Corps
Increasing Medicaid and Medicare provider payment rates, and
Policies to reduce provider burnout
Permanent regulatory changes at the Federal and State levels to continue to offer telehealth services
Expanding the availability of Certified Community Behavioral Health Clinics (CCBHCs) providing free care to those who cannot afford to pay
Expanding other community programs, eg. the availability of school-based mental health professionals and embedding mental health services into community settings, ie. libraries, community centers, correctional facilities, and homeless shelters
3. Professional Screening for Depression & Anxiety in Adolescents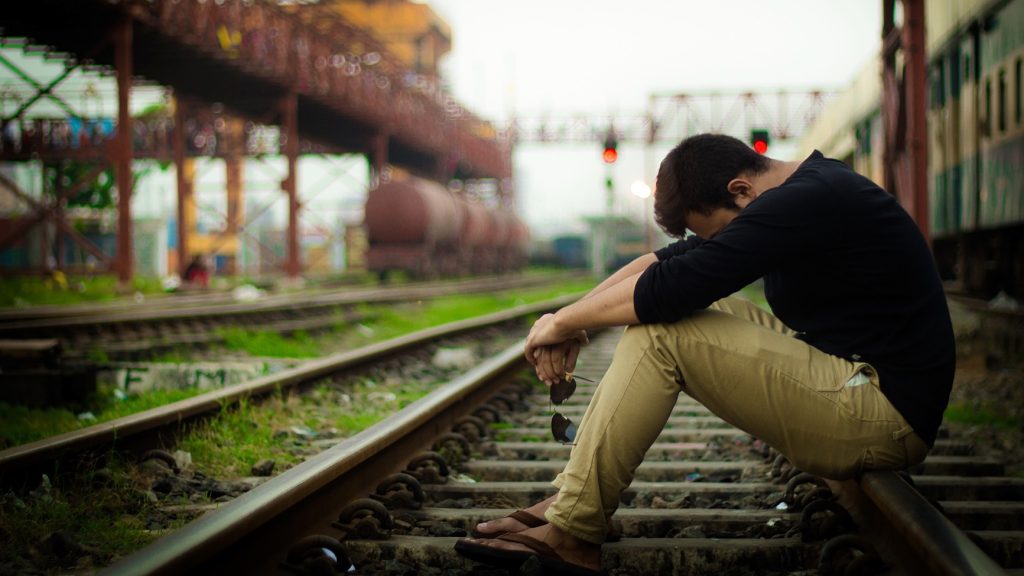 On October 11, 2022, the U.S. Preventive Services Task Force (USPSTF) recommended psychiatric screening in primary care for major depressive disorder in U.S. teenagers aged 12 to 18 years and for anxiety disorders in U.S. children and teenagers, aged 8 to 18 years.
Previously, on September 20, 2022, the USPSTF had recommended similar measures for adults – psychiatric screening in primary care for depression and anxiety in adults, including pregnant and postpartum persons aged 18 to 64 years, and for depression in older adults aged 65 years or more.
The recommendations were published online on these respective dates.
Much to the disappointment of many national adolescent suicide prevention organizations, the USPSTF found inadequate evidence for assessing the benefits and harms of screening children for suicide risk. Still, they did acknowledge that suicide was the 2nd. leading cause of death for children and teenagers aged 10-19 years.
"The task force cares deeply about the mental health of all children and adolescents," one task force member stated. "Unfortunately, there are key evidence gaps related to screening for anxiety and depression in younger children and screening for suicide risk in all youth."
However, The American Foundation for Suicide Prevention, Blueprint for Youth Suicide Prevention, and the American Academy of Pediatrics (AAP) released a joint statement urging the USPSTF to reconsider the guidance, emphasizing that their organizations all support universal screening for suicide risk in youth ages 12 and older.
Did you know that an overwhelming majority of adults in the U.S. (9 in 10) agree the country is experiencing a serious public mental health crisis?

According to a new joint survey from CNN and the Kaiser Family Foundation, most people say the opioid epidemic, mental health issues in children and teenagers, and severe mental illness are at crisis level in the country.

Key Points

Nearly half of parents (47%) say the pandemic had a negative impact on their child's mental health.
At least 8 in 10 parents are worried about depression, alcohol or drugs, or anxiety impacting the teenagers in the U.S.

Many adults report experiencing a severe mental health crisis in their family. Half of all adults (51%) say they or a family member have experienced a severe mental health crisis, including

Received in-person treatment because they were a threat to themselves or others (28%)
Engaged in cutting or self-harm behaviors (26%)
Had a drug overdose requiring an ER visit (21%)
Experienced homelessness (16%)
Died by suicide (16%)
Ran away from home (14%) due to mental health problems or
Had a severe eating disorder (8%)
Modern Recovery Services: Intensive Online Treatment for Depression
More and more people are choosing the professional, firmly established "telehealth" option for the online treatment and therapy of their depression.
In fact, according to a recent CDC: Data Brief on "Telemedicine Use Among Adults," over a third of U.S. adults (37%) used telehealth services in 2021.
Modern Recovery Services, located in Tempe, Arizona, is the only behavioral health accountability and support program that can offer technology-driven results to our clients, their families, and even treatment professionals.
Modern Recovery Services offers online intensive outpatient program (IOP) options for mental health treatment, recovery coaching, adolescent therapies and programs, and other mental health services.
Contact us today to learn about all the depression treatment options available to you.