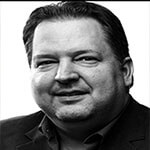 Read Bio
I am currently employed as the Outpatient Therapist, and am professionally licensed in Ohio and Arizona as a counselor. I obtained my undergraduate degree from Ohio State University, and my Master's in Professional Counseling from Ottawa University in Arizona. I also have a Master's degree in Philosophy from Louisiana State University. My interests include social psychology, philosophy, psychoanalysis, and film. I have always been interested in what makes people tick and why people act in the ways they do. In my free time, I enjoy travel and maintaining my status as a 'foodie' with all that living in Arizona has to offer.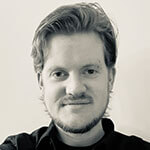 Read Bio
My name is Luke and I am a Case Manager here at Modern Recovery. I currently reside in Phoenix, AZ but I am originally from Minneapolis, MN. My experience with addiction began when I was a child. Growing up my father was an alcoholic and I eventually became one too. Later in life I went to college for Business Management but shortly after I graduated, I realized I had a passion for helping others that struggle with addiction and mental health issues. I started my journey at a small inpatient facility and was eventually offered a position at a well-known facility in Northern Minnesota. I've worked with people from all walks of life, including celebrities. Addiction does not care how famous or how much money you have, it impacts everyone in a similar fashion. I moved to Phoenix to continue my journey and to enjoy the warm weather. In my free time I like to play hockey, travel, hike, and play chess.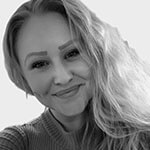 Read Bio
I am Mackie Sherman. I am a group facilitator at Modern Recovery and facilitate our evening IOP program. I got hired when Modern first decided to begin an IOP program, and feel blessed to have been able to be part of this program since it started. I myself am in recovery and am coming up on 10 years sober, and I love the life recovery has given me. A few things I love are helping those recover from trauma and addiction, spending time in nature, traveling, and spending time with my people.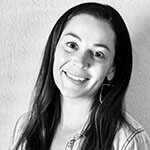 Lena
Director of Case Management
Read Bio
Lena Moses holds a Masters degree in Adult Education and a Bachelors degree in Psychology. Lena also has extensive training and credentials in Child Development, Reiki, Birth and Postpartum Care, Peer Support and Adolescent and Adult Transport. After working for years as an Early Childhood Administrator and College Admissions Counselor, Lena is now a Recovery Coach, Trauma-Informed Transporter and the Director of Case Management for Modern Recovery Services. Lena strongly believes in meeting people where they are on their journey and treating each family she encounters with the same respect she would show her own.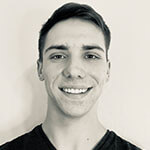 Read Bio
My name is Taylor Garrey and I am a case manager at Modern Recovery! I was born and raised in Arizona. I struggled with substance use and alcohol use most of my life. I started using when I was very young at the age of 11 years old. I always felt different and uncomfortable. I changed my life for the better at 21 and got sober . I am coming up on 6 years of sobriety and life is simply amazing today. I chose to be involved in this field of work because I never want anyone to think that they can't change for the better. I have worked in mental health and the recovery field for almost 4 years now and I love helping others !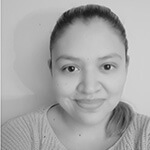 Diana
Associate Counselor
Read Bio
Hi! My name is Diana Rodriguez. I have my Masters Degree in professional counseling. I currently have my LAC (licensed associate counselor) and working on my LPC (licensed professional counselor). I have experience working with children, adolescents, families and adults. I have worked in a psychiatric hospital, outpatient clinic and now Modern. I complete individual sessions for the teens and adults at Modern. I am married and have a newborn baby. I enjoy spending time with my family, watching movies, and eating. I tend to be pretty shy but I also consider myself outgoing and friendly. I am very flexible and I love my job!"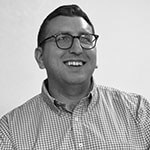 Read Bio
Hi! I am Matt Nofi. I am one of the adolescent group facilitators for Modern Recovery. I live in Gilbert Arizona with my Wife and our dog! I love getting to work with teens and help them find their path to recovery. As someone who is in long term recovery from substance abuse and someone who has struggled with depression I have a deep appreciation for what the teens are going through. Teens desire to act like and be treated like adults so I try to treat them like first class citizens and respect their autonomy. There is no greater pain for a family when their child is struggling to survive. That being said I applaud families who participate in the recovery process, as mine did when I was getting sober at 18. Today I am a husband, a son, an employee and a student and try to be the best I can be in all those arenas, living my life as an example that recovery is possible! I look forward to meeting you and welcome to Modern Recovery!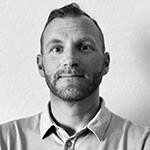 Joe
Director of Admissions
Read Bio
Joe Canale is Director of Admissions who works to provide leadership to the Admissions Department and cultivate the function of the department as an integrated team. Joe implements the strategic plan for the admission department as it pertains to admission to the facility and guide potential clients through the admission process.
Joe believes the work Modern does in pre/post-discharge guidance in treatment options helps clients during the most vulnerable times in the recovery process.
Joe is Peer Support Trained, DBT trained.
Joe holds a Bachelor of Arts in Psychology from Ohio Wesleyan University.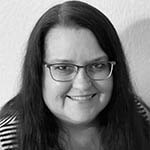 Chandra
Family Specialist
Read Bio
Chandra Dorsett is a Family Specialist who works with the parents and family members of our clients to learn how to best support their loved-one's mental health and addiction recoveries.
Chandra believes that recovery is possible for everyone. She focuses on each person's strengths to build new skills and promote resiliency within the family.
Chandra is a certified teacher who taught for 16 years. She has worked with special needs families and parents of children and youth with mental health diagnoses. She is also a mother to two children with mental health needs.
Chandra holds a degree in Professional Counseling from Grand Canyon University.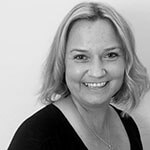 Julie
Case Managers/Recovery Coaches
Read Bio
Bio Julie, born and raised in Arizona, serves as one of our Case Managers/Recovery Coaches at Modern Recovery. Julie brings her own personal experience of recovery into her role working directly with adults and adolescents who struggle with addiction and mental health. Julie focuses her energy on helping others in their recovery by offering guidance, encouragement and support to her clients and their families. Julie has over 3 years working in behavioral health and is Certified as a peer support specialist. Julie has experience working as a behavioral health specialist in hospitals, medical detox centers and working in residential treatment as a bhs lead and case manager. Julie continues to expand her knowledge in behavioral health by training in DBT (Dialectical Behavior Therapy). Julie brings compassion and empathy into her role and is dedicated to helping her clients continue their recovery and achieve their goals.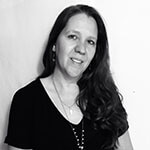 Read Bio
Originally from Wyoming, Shawna Chandler, MSW, LCSW, serves as the Clinical Director for Modern Recovery Services, offering our team and clients 25 years of experience working within the addiction and mental health industry as well as 12 years of leadership experience.
Shawna completed her master's degree at Florida State University and began specializing in clinical social work. Having realized her passion for addiction and mental illnesses early on, Shawna began her journey providing clinical service to a diverse variety of populations in rural communities and residential treatment centers. Shawna is dedicated to providing high-quality care to meet the unique needs of clients and their families. With extensive training in trauma, EMDR, dialectical behavioral therapy, acceptance commitment therapy, family-focused therapy, mindfulness, internal family system therapy, and leadership, Shawna provides Modern Recovery Services' clinical team with intuitive, expert training and supervision.
In addition to her professional experience and training, Shawna utilizes her personal experience of family addiction and trauma in working with professionals, clients and families. Using compassionate understanding and acceptance, she is able to help clients and families heal from addiction and become whole again.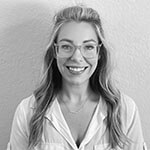 Read Bio
Laura is part of the leadership team at Modern Recovery where she oversees the operations and finance departments. Laura has a passion for empowering others and ensuring that all levels of operations run as smoothly as possible.
Laura brings almost a decade of experience in the drug and alcohol treatment industry to the organization. She has a strong working knowledge of the unique components that it takes to run a successful treatment center including, Joint Commission, policies and procedures, and Insurance billing.
Originally from Connecticut, Laura moved to Arizona when she was 20 to pursue her own journey of Recovery. In her free time, Laura likes to spend as much time outdoors as possible. She also has a passion for fitness, music, and cats.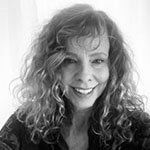 Read Bio