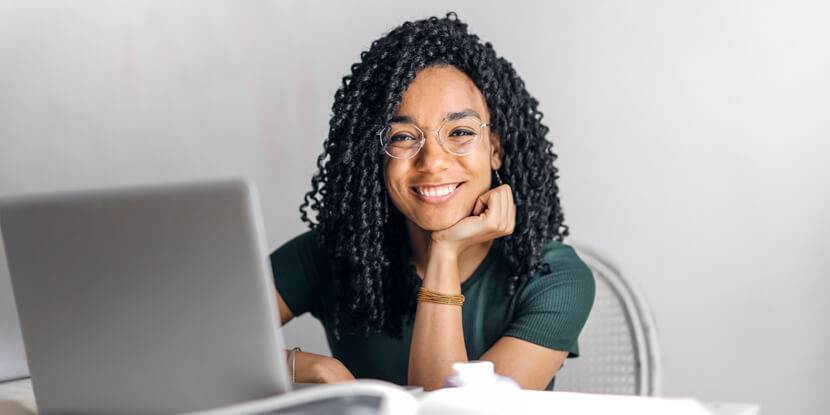 The Online Intensive Outpatient Program at Modern Recovery Services is available for adults and adolescents seeking addiction and mental health services. Our program offers intensive outpatient telehealth treatment that allows you to be home during treatment.
The virtual IOP at Modern Recovery Services includes:
Individualized Treatment Plans
Group, Family, Couples, and Individual Sessions with Licensed Therapists
Personal Coaches Matched to Your Specific Situation or Condition
Online intensive outpatient programming is a great option for those who may have recently completed an inpatient or residential treatment stay, but need additional support to maintain long-term recovery.  The Modern Recovery Services team will work with you to step down to the IOP level of care seamlessly. One of the key benefits is that we can work with clients across the country since the IOP format is online. Our clients are able to return to family, employment, and other responsibilities while still receiving the support and guidance they need to stay sober and find lasting recovery.
What is Online Intensive Outpatient Treatment (Online IOP)?
In general, IOP is the level of treatment that comes between outpatient treatment and residential inpatient treatment or partial hospitalization treatment (PHP). The online IOP program at Modern Recovery Services is our virtual answer to a regular IOP.
Online IOP offers the accountability of an in-person IOP for those who can't be onsite to a traditional IOP. Online IOP focuses on extensive learning through evidence-based curriculum along with individual therapy and personalized recovery coaching. Our online IOP curriculum rotates weekly and typically lasts eight weeks. Once the 8-week IOP curriculum is complete, there is an option to step down into an OP group for continuing treatment.
You can expect to cover topics including (but not limited to):
Coping Skills
Causes/Conditions
Relationships
Mental Health
The online intensive outpatient program at Modern Recovery Services is appropriate for many people working through:
Behavioral Process Addiction
Substance Addiction
Dual Diagnosis (Co-occurring substance addiction and mental health diagnoses)
Modern Recovery Services has a Medical Director and several other medical professionals on staff for those who may need medication maintenance* or psychiatric evaluation or treatment.
What to Expect During Virtual IOP
The Online Intensive Outpatient Program at Modern Recovery Services meets virtually three times every week for 3-hour long sessions. Our online program utilizes privacy law compliant technology and is fully interactive.
Though our program truly is customizable, most of our participants have the opportunity to engage in the following:
Verbal processing through group therapy
Individual therapy
Personalized Recovery Coaching with an Assigned Recovery Coach
Aftercare & Extended Care Planning
Family sessions
You may also be able to work with a medical professional, coach, or therapist for:
Medication Management
Psychiatric Consultations
Academic Support
Vocational Training
Short & Long Term Goal Management
Benefits of Remote IOP with Modern Recovery Services
Online IOP program cost considerably less than residential programs. The overhead costs of inpatient programs include living facilities, utilities, security, and so much more. And while these amenities are nice to have, they aren't necessary for many people. Especially if they have already completed an inpatient stay and are ready to begin the transition back to "normal life."
The most crucial part of lasting recovery is connection. Virtual IOP with Modern Recovery Services provides that human connection safely and affordably, and it's easy to use.
Many other treatment programs have had to make the shift to virtual or online programming in 2020. However, Modern Recovery has been holding this type of programming for some time – even before COVID-19. We're well-versed in providing online IOP care and have been working virtually with clients since 2019.
While our online IOP costs less, we still provide private, affordable, and safe care for addiction and mental health concerns.
Modern Recovery Services Online IOP Treatment is:
HIPAA compliant
Private
Affordable
Safe
Easy to Use
Recovery Coaching & Online IOP
When you choose Virtual IOP addiction treatment with Modern Recovery Services, you will be assigned a Recovery Coach. We match you to your recovery coach based on your specific needs and diagnoses to ensure that you will feel comfortable and well-supported.
Many of our recovery coaches have personal or family experience with the very things you are dealing with. Most importantly, you don't have to wait for your individual or group therapy session to get help; your recovery coach will be available to you when you need them.
Modern Recovery Services' Recovery Coaches:
Teach you how to and work with you to prevent relapse BEFORE it happens
Help you learn and maintain coping skills for potential triggers
Provide motivation and inspiration when you need it (and often before you need it)
Teach you how to develop and use stress management techniques
Work with you to create healthy habits with short-term and long-term goal setting
Assist you with career or educational goals
Advocate for you – your coach is your best advocate and will support you every step of the way in your recovery
What Do I Need to Get Started?
You will need a device (computer, tablet, or phone) with a camera and the ability to connect to the internet using a web browser.
What Days of the Week Will We Be Meeting?
Because our curriculum changes weekly, we have new Online IOP groups beginning continually. If you are interested in getting started, please contact us, and we can give you a better idea of your programming days/times.
Plan on dedicating at least three hours a day, three days a week at minimum. In addition to group sessions, you will also participate in individual therapy sessions through your primary therapist. You will also work with your recovery coach individually.
Will Insurance Cover Online IOP?
Modern Recovery Services can work with many private insurance policies and also tribal communities. Many insurance policies cover the cost of online IOP treatment, so you have little or no out of pocket costs. To find out if your insurance policy covers online IOP treatment, verify your benefits here.
How Do I Start With Online IOP?
Give us a call to get started with online IOP. We understand that every person is unique, so getting started may look different from person to person. Once you are ready to get started, we will perform an individual assessment to advise you on the best plan specifically for you.
If necessary, we can perform drug tests, physical exams, and assist with drug court processes. But these steps may not be essential for every individual coming to our program.
Start Online IOP and Start Recovery Now
If you are ready to commit to starting your recovery, you can get started from the comfort and safety of your home with Modern Recovery Services' online IOP program.
Contact us today to get started with Online IOP.
* Please note that this medication management is currently only available to residents of Arizona. Please contact us if you require this and are living in another state.