For around 50 million Americans, the cold, harsh reality of daily life is one lived with a mental health condition. Whether it's a depressive disorder, severe anxiety, bipolar disorder or another mental illness, it is likely to affect everything – in some way or another.
However, it's not just the sufferer who suffers, as it were.
Mental illness affects everyone directly or indirectly – predominantly through family, friends, work colleagues, but also through those we don't really know, those we encounter in everyday places during our day – the grocery store, the library, the subway, wherever.
This is the primary impetus behind Mental Illness Awareness Week (MIAW), held every year during the first week of October, where organizations like the National Alliance on Mental Illness (NAMI), Mental Health America (MHA) and a host of other participants across the country strive to "raise awareness of mental illness, fight discrimination, and provide support through Mental Illness Awareness Week."
MIAW was first established in 1990, when Congress officially made the first full week of October as MIAW. Since then, MIAW advocates have worked together to sponsor activities, large or small, to educate the public about living with mental illness.
In this article, we'll look specifically at how the National Alliance on Mental Illness (NAMI), a nationwide, grassroots mental health organization with more than 600 local affiliates and 49 state organizations, and Mental Health America (MHA), the nation's leading community-based nonprofit organization, intend to raise awareness during MIAW 2022.
NAMI's Theme for MIAW 2022: "What I Wish I Had Known"
This year, the National Alliance on Mental Illness (NAMI) has centered MIAW around the theme "What I Wish I Had Known," where they focus on "the power of lived experience."
Each day throughout the week, NAMI will highlight the voices of real people with the experience of living a mental illness. These people will share the different elements of their recovery, and in particular, where they learned something that actually could have helped them sooner.
Here are the week's lived experiences being shared by NAMI:
Mental Illness:
The Lived Experience
"What I Wish I'd Known About…"
Day:
Experience:

Monday, October 3

Stigma

Tuesday, October 4

Medication
National Day of Prayer for Mental Illness Recovery and Understanding

Wednesday, October 5

Therapy

Thursday, October 7

Disclosing
National Depression Screening Day

Friday, October 8

Caregiving
In addition, NAMI is featuring videos from people sharing their lived experience of different mental illnesses (click on the title to access each video):
Furthermore, you can read more stories of people's lived experiences through the NAMI's Blogs and Personal Stories pages.
Mental Illness: Facts & Stats (NAMI)
Here are a number of important facts and statistics on the subject of mental illness in the U.S., according to NAMI. One way of participating in MIAW 2022 is to encourage discussions about mental health through social media or other forms of outreach using the information you find below:
1 in 5 U.S. adults experience mental illness each year, and 1 in 20 U.S. adults experience serious mental illness each year
1 in 6 U.S. youth aged 6-17 experience a mental health disorder each year
Annual prevalence of mental illness among U.S. adults, by demographic group:

Non-Hispanic Asian: 13.9%
Non-Hispanic white: 22.6%
Non-Hispanic Black or African American: 17.3%
Non-Hispanic American Indian or Alaska Native: 18.7%
Non-Hispanic mixed/multiracial: 35.8%
Non-Hispanic Native Hawaiian or Other Pacific Islander: 16.6%
Hispanic or Latino: 18.4%
Lesbian, Gay or Bisexual: 47.4%

Annual prevalence among U.S. adults, by mental health condition:
46.2% of U.S. adults with mental illness received treatment in 2020
64.5% of U.S. adults with serious mental illness received treatment in 2020
The NAMI also encourages people to join the movement to advocate for a better mental health care system by signing up for advocacy alerts, and by taking action when opportunities arise in your community.
You can also promote the NAMI HelpLine, a free, nationwide peer-support service providing information, resource referrals and support to people living with a mental health condition, their family members and caregivers, mental health providers, and the public.
The NAMI HelpLine can be reached Monday through Friday, 10 a.m. – 10 p.m., ET. You can either call 1-800-950-NAMI (6264), text "HelpLine" to 62640, or email us at helpline@nami.org.
---
---
MIAW 2022: Mental Health America
Each year, during the first week of October, Mental Health America (MHA) raises awareness of the mental health crisis in the U.S., and provides substantial educational resources during Mental Illness Awareness Week (MIAW).
For MIAW this year, MHA are mapping out tips on how to navigate life's intersections. Here is their schedule for the week:
Lastly, the MHA campaign will culminate with a celebration of World Mental Health Day on Monday, October 10.
Note: You can download social media assets for Mental Illness Awareness Week (in zip format) here.
Mental Health in the U.S.: Is It Really Worsening?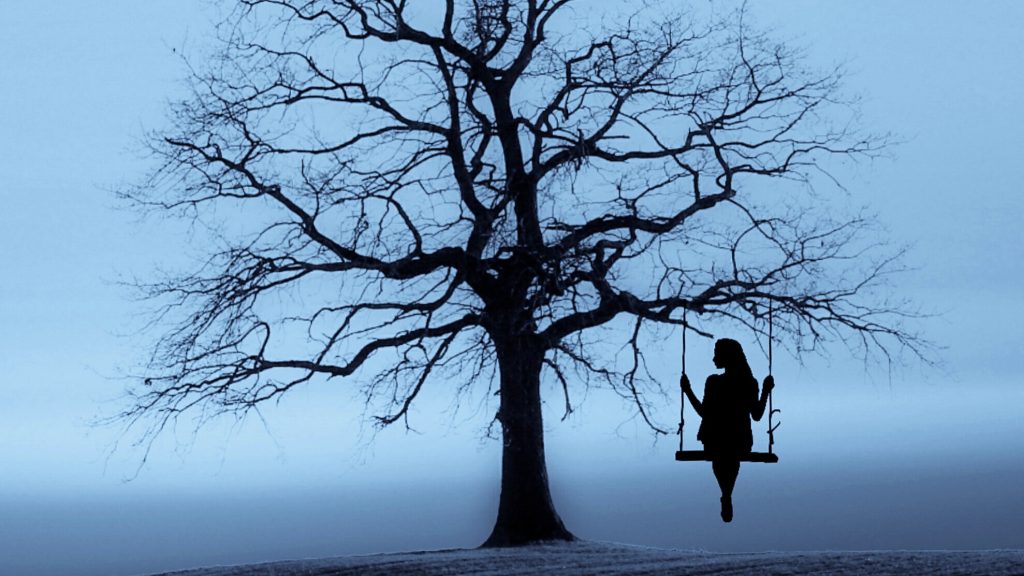 According to the New York Times, the answer to the question posed above lies in the medicine cabinets of us all. The reasoning behind this is simple.
In 2019, the U.S. Centers for Disease Control & Prevention (CDC) estimated that 15.8% of American adults took prescription pills for their mental health. Now, in 2022, nearly a quarter take the same medications.
Mental Health & The Pandemic's After-Effects
The coronavirus pandemic has left invisible wounds across many of the U.S. population, and since 2020, millions of Americans have started taking psychiatric medication to cope with the pandemic's numerous after-effects.
Antidepressants are the most commonly prescribed mental health medication in the U.S., and they have been for years. According to official data, the rate of use for antidepressant drugs increased to 8.7% from 2019 to 2021, compared with 7.9 percent from 2017 to 2019.
Furthermore, the use of anxiety medications prescribed to teenagers in the U.S. increased by 17.3% during the first years of the pandemic, compared with a 9.3% rate of change prior to the pandemic, between 2017 and 2019.
Similar increases in the rate of use have also been seen in the use of stimulants, like Adderall, a commonly prescribed medication for attention-deficit / hyperactivity disorder (or ADHD, as it's more usually known).
In 2021, just under 77 million prescriptions were written for ADHD stimulant medications, nearly 6 million more than were written in 2020.
These increases in ADHD meds aren't just among adolescents. Among Americans aged 20 to 44, the use of ADHD medications increased by 16.7% from 2019 to 2021, compared with a 7% increase from 2017 to 2019.
The New York Times wasn't wrong – the answer does indeed lie in the nation's numerous medicine cabinets.
Alex Stratyner, a New York psychologist, stated, "I think what a lot of people are trying to avoid talking about is trauma: People were traumatized by Covid. Millions of people have died. There has not been a processing on a grand scale of what it is we just endured."
Outside of the medicine cabinets, there is plenty of other evidence to declining mental health across the nation.
According to a White House publication, entitled "Reducing the Economic Burden of Unmet Mental Health Needs," about half of women and a third of men reported worsening mental health since the beginning of the pandemic, with about a fifth saying the pandemic has had a major impact on their mental wellbeing.
The problem has been particularly acute for young adults, with about 50% reporting symptoms of depression, as well as teenagers. In fact, many mental health experts strongly believe we are now firmly in the middle of a teenage mental health crisis in the U.S.
Modern Recovery Services: Behavioral Health Treatment for Adults & Adolescents
Modern Recovery Services, located in Tempe, Arizona, is the only behavioral health accountability and support program that can offer technology-driven results to our clients, their families, and even other treatment professionals.
Modern Recovery Services offers online intensive outpatient program (IOP) options for mental health treatment, recovery coaching, adolescent therapies and programs, and other mental health services.
All of our mental health care services comprise:
Modern Recovery is your source for comprehensive support for mental health recovery. Our mission is to provide consistent structure and accountability to empower participants in achieving success.

Contact us today to learn about all the treatment options available to you.