May is Mental Health Awareness Month. It was created in 1949 to highlight the importance of caring for one's mental health. It also provides a chance for discussion around challenges faced and the stigma associated with seeking help.
According to the National Alliance on Mental Illness, only 46.2% of adults with mental illness received treatment in 2020. One in 5 adults now reports that the pandemic had a significant negative impact on their life.
In December of 2021, the US Surgeon General published a report that warned of a looming mental health crisis for young people. The report cited spikes across the board in depression, eating disorders, and suicide attempts.
During Mental Health Awareness Month, there is a chance to put a focus on treatment options and remind people that they are not alone in facing these issues.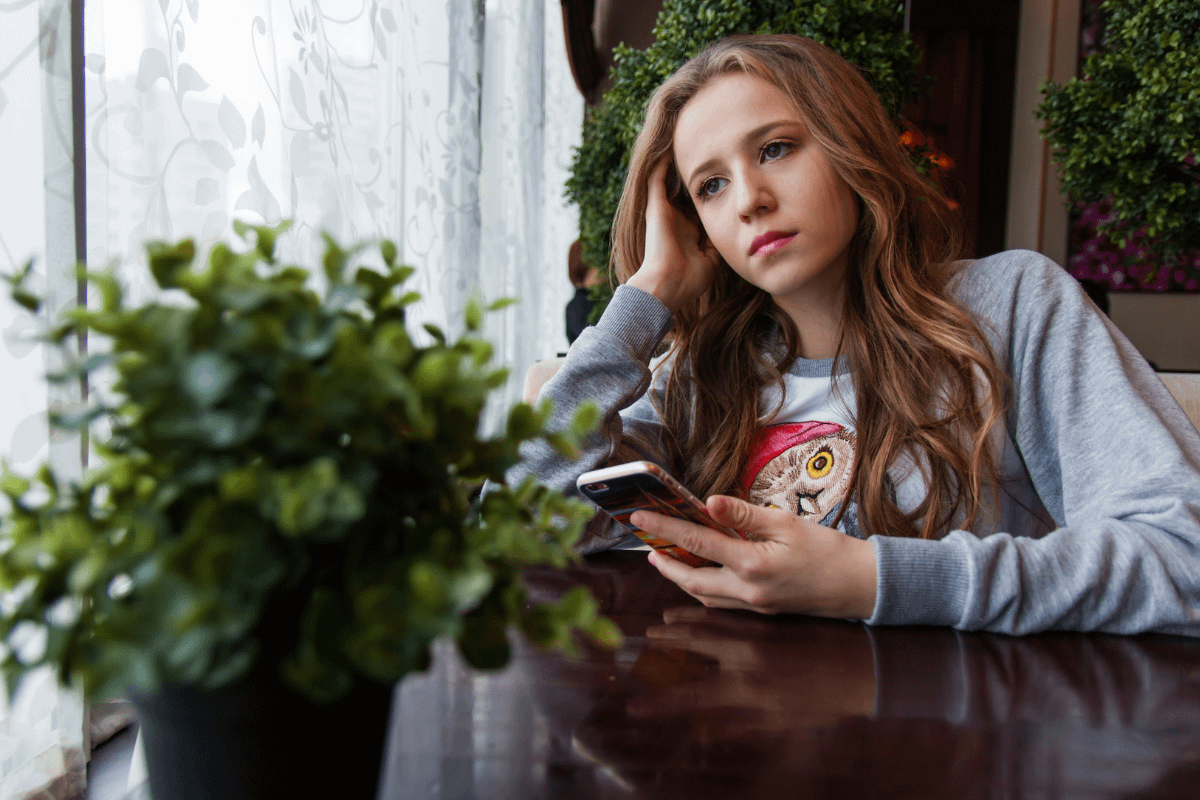 Unintended Consequences of the Pandemic
Though lockdowns were imposed by local governments with the intent of protecting the physical health of the population, they had the unintended consequence of negatively affecting mental health.
Due to the restriction of in-person care, however, online therapy saw a surge in popularity.
According to a report by the Department of Health and Human Services, demand for Medicare telehealth visits increased by more than 60% in 2020. Many providers who had not previously offered virtual visits added the option to their services.
A recent survey with a large sample size showed that overall more than 25% of respondents have used telehealth services since 2021. The highest rates of telehealth visits were amongst those with Medicaid (29.3%) and Medicare (27.4%), black individuals (26.8%), and those earning less than $25,000 (26.7%).
This seems to indicate that providing access to online treatment services reaches a diverse group of patients and makes treatment more accessible to all groups.
Is Online Therapy as Effective as In-Person Therapy?
Critics of telepsychology may argue that there is no substitute for a therapist meeting with a patient but research shows that may not be the case.
A recent study published in The Lancet looked at the effectiveness of virtual Cognitive Behavioral Therapy compared to face-to-face sessions. The results showed that eCBT is just as effective in treating depression compared to traditional methods.
Previous analyses have confirmed these findings as well. All available evidence suggests that telepsychology is an effective substitute for face-to-face therapy.
Public opinion of telehealth is also changing for the better. As more and more people have experience with telehealth and telepsychology, they may be more open to receiving treatment virtually.
A recent survey showed that 6 in 10 adults said they would be open to receiving mental health services via telehealthcare. In the 18 to 44 demographic, 45% would prefer telehealth service over in-person visits.
As the demographics shift and technology capabilities expand, these numbers should be expected to grow.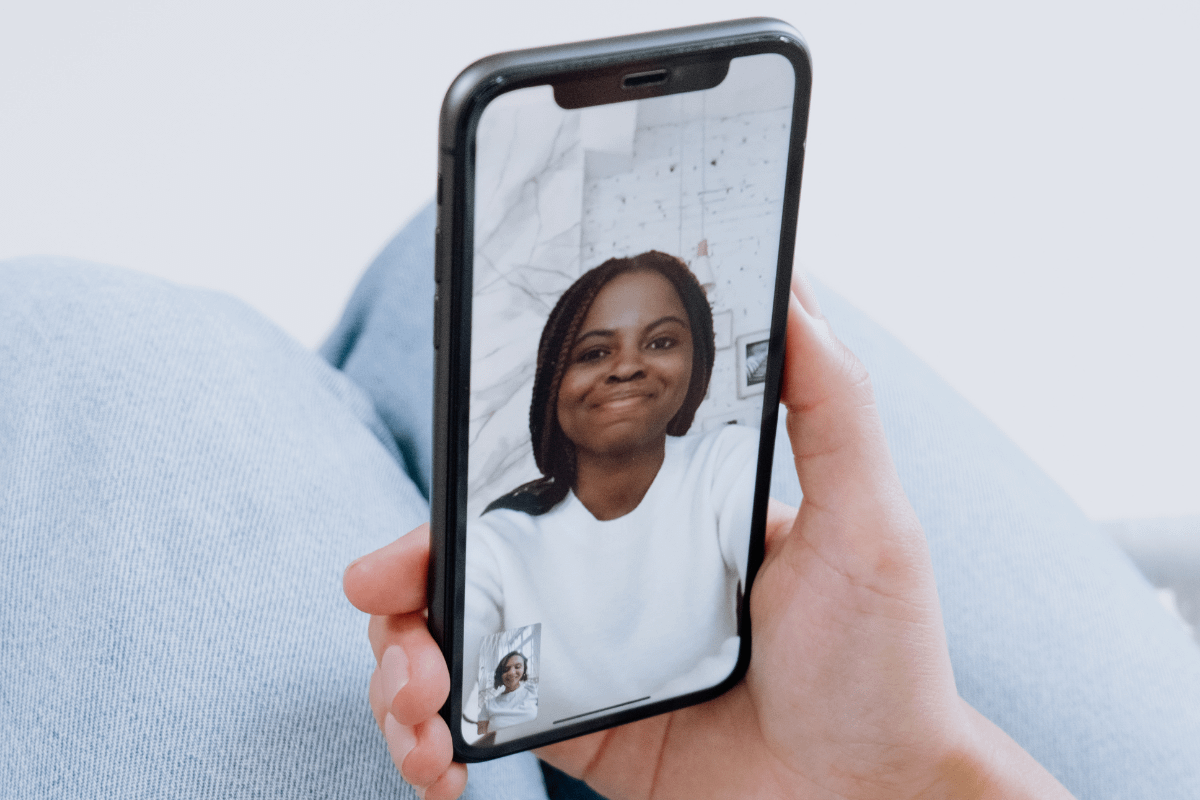 Telepsychology: the New Frontier
Though virtual therapy has been in use for over a decade, the widespread adoption of the practice has led to additional considerations.
The features of online health programs have been expanded to go beyond one-on-one therapy.
Previously, online mental health services consisted of a therapy session that maybe lasted an hour per day. Now, online programs can engage patients for multiple hours a day, several days per week.
These programs can offer a variety of types of activities and engagements.
Programs like our Online Intensive Outpatient Program (IOP) allow for group and family therapy sessions that previously would have only been possible in person. There are other benefits like 24/7 access to support if needed.
Maintaining Patient Privacy
When using the internet for telepsychology, practitioners need to be aware of additional privacy concerns. The American Psychological Association has published guidelines that are best practices for therapists using telepsychology.
Some of these guidelines include taking extra steps to ensure data security both when storing and transmitting data. This may mean making sure networks are secure, using encryption technology, and robust passwords.
Another concern is the potential for a data breach. Patients should provide informed consent and be aware of the potential for confidential information to become public. Patients should be notified immediately if a security breach does occur.
Whenever someone uses a digital platform, there is always the risk of being the target for phishing scams, computer viruses, and hacking. Both patient and practitioner should be aware that these threats exist and be on the lookout for any suspicious activity.
Any online mental health service should be able to disclose the steps being taken to protect patient data. The guidelines published by the APA are not laws but it is important to know that patient HIPAA rights still apply to telepsychology.
Though participating in telepsychology introduces new risks, patients still find that the benefits of an online mental health program outweigh those risks.
Why Choose an Online Mental Health Program?
Even after the pandemic has waned, some people still prefer an online therapy program to an in-person one.
There is a factor of convenience that might be preferred. For a traditional therapy appointment, a patient needs to factor in travel time both to and from the facility into their schedule. Being able to log in from a device at home is quick and may be less disruptive to a person's daily schedule compared to in-person therapy.
Another benefit may be an added sense of comfort. Speaking to a therapist through a device may allow some patients to feel more comfortable sharing topics difficult to discuss.
Beyond convenience and comfort, online mental health programs allow greater accessibility to the therapist beyond the scheduled appointments. If a patient has a question or issue in between sessions, they can quickly reach their therapist using digital tools.
Digital tools can increase patient accountability. Patients can provide regular check-ins and real-time updates throughout the day. This type of engagement may reduce relapse and lead to more successful outcomes.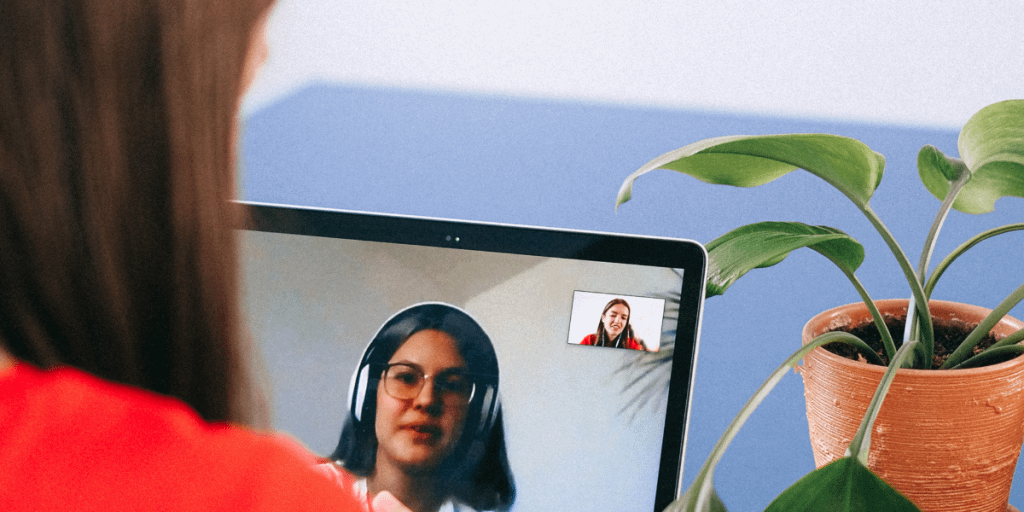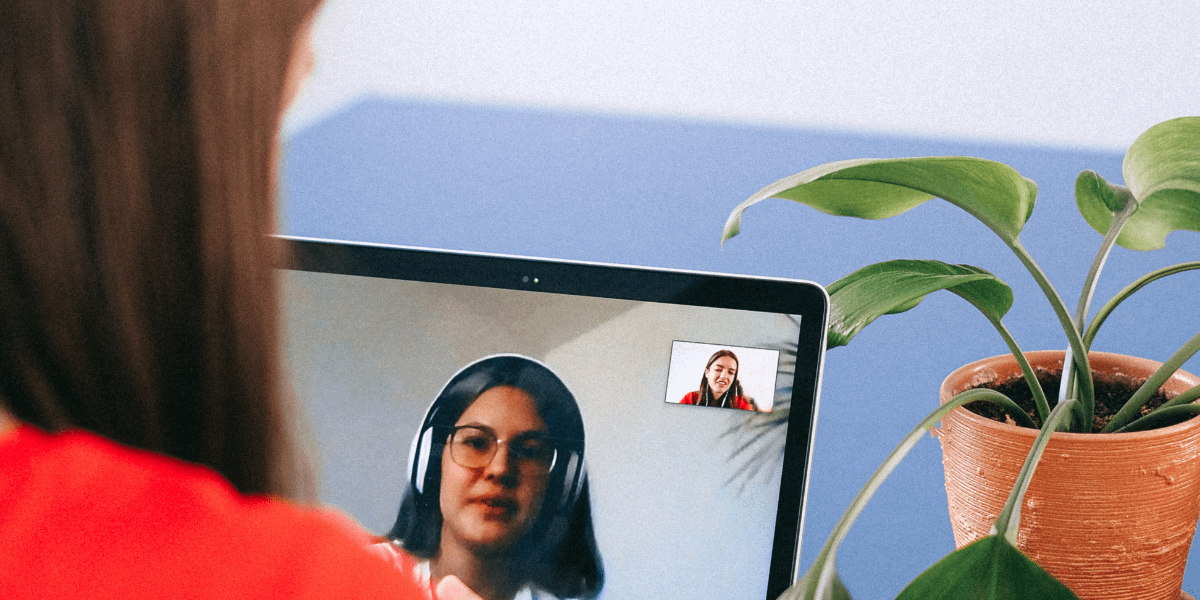 Disorders Able to Be Treated Online
Some people may believe that many mental health conditions are only able to be treated in person but it is a misconception.
Online mental health services can be used to treat a variety of issues. A patient may also seek online treatment without having an official diagnosis.
Some mental health conditions eligible for treatment with online services include:
PTSD/Trauma

Substance Abuse
Studies have been done looking at specific mental health issues and show that online therapy is effective at achieving positive outcomes.
What About Services that Usually Happen in Person?
Occasionally, it may be appropriate for a patient to receive medication as part of their
treatment plan. Depending on the online program, this may not always be available.
Modern Recovery Services' program provides access to medications as needed. We are also certified by LegitScript, which ensures that medications are dispensed and managed appropriately.
Other services that can be offered via online mental health therapy programs involve remote monitoring of a patient.
For instance, if a patient is struggling with substance abuse, drug screening, and testing may be appropriate. Of course, this cannot be conducted virtually and must be done in person. Arrangements can be made for the patient to complete the screening at a location of their choice that is convenient for them.
Since a patient is able to continue their everyday lives while in an online therapy program, there may be an added layer of supervision necessary. For example, sometimes there may be a need for monitoring a person's financial assets. Modern Recovery Services works with a network of wealth advisors and attorneys that will be able to guide decision-making.
The Cost of Online Mental Health
Mental healthcare is estimated to be a $77B industry as of 2021, projected to grow to $99B by 2028. The demand for convenient, accessible mental health services has increased so much that the platforms used to receive treatment have been transformed seemingly overnight.
Many online applications have emerged that provide subscription-based mental health services. Through these apps, patients are connected with licensed therapists Though these options are convenient, they may not accept health insurance or be covered by plans.
Find out how online mental health services compare to traditional in cost, it depends on the patient's insurance.
In general, providers charge less for online services and insurance companies cover licensed therapists at the same level or better for virtual services.
When seeking mental health treatment services of any kind, it is best to check plan coverage before beginning a search for a provider.
The good news is that there is such a demand for mental health services that the government has taken note and dedicated funds to address this crisis.
Financial assistance is available to both the patients in need of care and to support the practitioners offering care.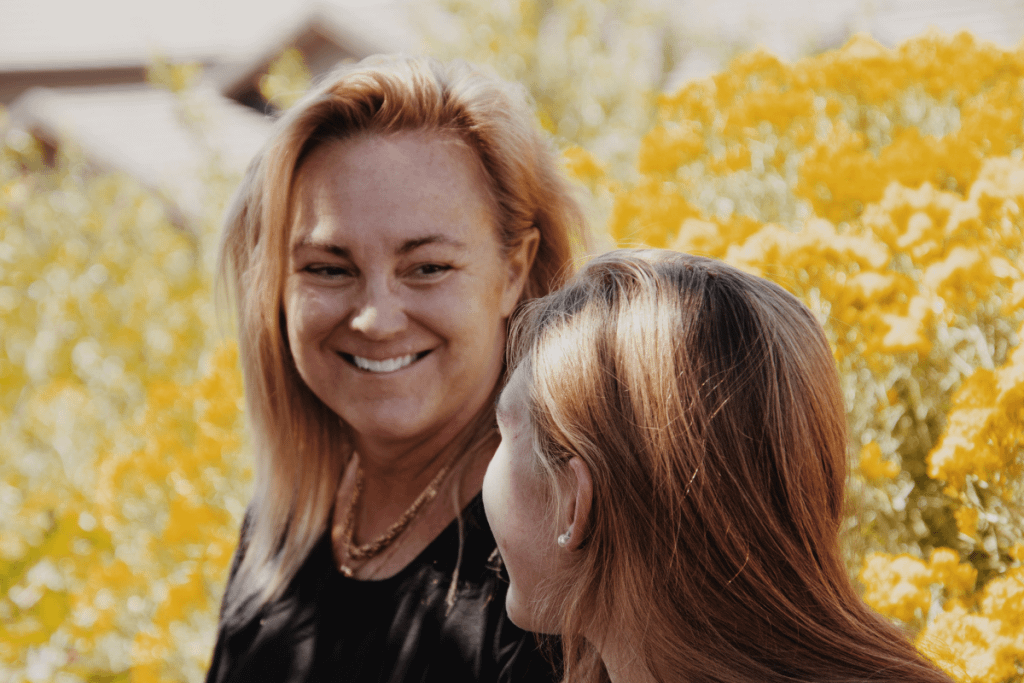 How Does Online Mental Health Work?
The actual process of online mental health treatment can look slightly different between providers. Some will use a variety of modalities like text, video, or phone. These communications can be live or left as messages with both therapist and patient responding at their own pace.
Most therapists will use a combination of communication methods. For example, some therapists may rely on live video sessions for the majority of their time spent with patients and use a messaging app to bridge the gap between sessions.
For more intensive online programs, there will be an increase in the amount of time a patient spends in a live session.
Are Online Mental Health Programs Regulated?
In the United States, clinicians with physical offices are regulated by local health boards and other regulatory bodies that oversee these types of services. When seeking mental healthcare, it is always recommended to rely on trained professionals. Unfortunately, an app can provide mental health-related services but not be staffed by licensed therapists.
There is no similar regulatory body that is overseeing the operation of online-only mental health programs.
If you are seeking treatment from professionals, ask to review the credentials of the therapist.
The benefits of access to online mental health programs come with the added risks of not necessarily knowing who you are speaking with.
Individual states have different laws regarding telehealth also, so be sure to familiarize yourself with them to know if the therapist complies.
The First Step
The first step to feeling better is deciding to seek help. If you are considering an online mental health program for yourself or a loved one, Modern Recovery Services offers multiple options.
Reach out to us today either by phone, our online contact form or through our chat feature. Our professional, caring staff will be able to find out more about your unique needs and answer any questions that you may have.
No two persons have the same set of circumstances, so we first complete an assessment to find the program that is right for you. We will verify your insurance coverage for you and help you find a treatment that will fit into your budget while meeting your needs.
If you have not already, please review our patient testimonials from past patients who have had success with online therapy. Through our program, we equip our patients with the strategies and tools they need to make lasting changes in their lives.
There is no better time than Mental Health Awareness Month to give yourself the care you need. Contact us today!
Sources:
The Journal of the American Academy of Psychiatry and the Law. Current Regulation of Mobile Mental Health Applications. 2018. Available at: jaapl.org.